Thinking about top-class travel? Switzerland is where luxury combines with nature to offer endless possibilities.
Interlaken is the most famous summer luxury resort in Switzerland. Everything a traveler may need is at hand there. From Hoheweg, the main boulevard, full of white and purple blooming gardens and top-rated hotels, it is possible to admire the spectacular mountain views while enjoying a delicious cup of locally roasted coffee. Chairlifts, railways, and cable cars are available to transport tourists around the area in the most comfortable possible way.
Exclusive outdoor activities are available too. The Matterhorn, one of the Swiss Alps' highest peaks, overlooks the village of Zermatt. Whether it is winter or summer, this international resort provides access to winter skiing and hiking. For the hot season, options increase with biking, mountain climbing, swimming, and amateur tennis tournaments. At night, horse-drawn carriages rides and romantic dinners at world-class restaurants flavor the moment.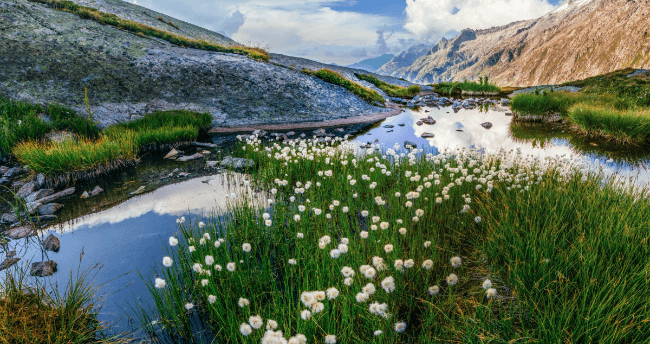 If shopping is what you're looking for, Bahnhofstrasse is the place to be. When the fortified city walls of Zurich were demolished in 1864, the resultant groove was filled, leveled, and converted into a stoned road. After decades of changes, dozens of stores and services formed along the street. Today it is considered the most exclusive shopping street in Europe. Most of it is pedestrian exclusive, but it has some train sections too. Every top brand has a spot along the 1.4 km stretch. Also, it is the ideal place to find unique designer products.
To access all of these marvels, it will be necessary to obtain the ETIAS, a new authorization document created by the Schengen area authorities, and fully operational in late 2022. The Switzerland ETIAS for Citizens of Taiwan is an inexpensive and fast procedure if you apply for it through iVisa.com.
If you're a Taiwanese citizen, and Switzerland is your next travel destination, we invite you to keep reading this article to find out more about the Switzerland ETIAS for Citizens of Taiwan.
Frequently Asked Questions
Why are the authorities releasing another travel document?
The ETIAS is the result of years of investigations where evidence showed that a traditional visa or a classic passport wasn't enough to record in a detailed way all the movements and travel history of an individual. As a digital document, the Switzerland ETIAS for Citizens of Taiwan will be capable of storing as much data as necessary to create an accurate profile of a person.
The application process for the Switzerland ETIAS for Citizens of Taiwan is ready for you anytime at iVisa.com.
Can I legally work with my ETIAS?
Is very important to emphasize this: The ETIAS is not a visa replacement or a work permit either.
The Switzerland ETIAS for Citizens of Taiwan is an additional digital document for those whose stay is scheduled to last less than 90 days.
For consultations about special visa authorizations, please contact iVisa.com's customer service.
To start processing your application for the ETIAS, please enter iVisa.com's online form.
I am not sure if I must apply for an ETIAS. How can I check?
Most Taiwanese citizens are eligible candidates for the ETIAS unless their personal profile may present an uncommon condition. Anyway, it is not usual to find problems during the application process for the Switzerland ETIAS for Citizens of Taiwan.
For every person, it is advisable to check their current status. iVisa.com's visa checker tool is the right way to run a quick and proper verification.
My activities won't allow me to present at an embassy for the application, is there another way?
A common concern when talking about travel paperwork is the availability of consular services and the many hours this kind of process demands.
To offer a fast and painless process, the application for the Switzerland ETIAS for Citizens of Taiwan is online-only. By applying through iVisa.com's online form, you will only need to dedicate a maximum of 20 minutes to complete it.
How much will the ETIAS cost?
After confirming your profile is eligible for the Switzerland ETIAS for Citizens of Taiwan, you can choose between three different levels of service:
Standard choice: a low price for a great service
Rush option: good price for fast service.
Super Rush option: response time beyond expectations for a higher fee
For detailed pricing information, please contact iVisa's.com customer service our agents are always ready to help you find the best option.
What's iVisa.com's safety policy?
When users enter iVisa.com, several protection systems are deployed to keep their data safe. One of the main aspects that makes a traveler choose iVisa.com is the unbeatable positioning, gained through years of reliable services and obtaining satisfying results for their users.
Want to check the validity of this statement by yourself? Feel free to explore iVisa.com's customer reviews.
I would like to receive more information
You can find a big source of information at iVisa.com:
If you enjoy reading and like to discover everything you need by yourself, please refer to iVisa.com's blog.
If your time is limited and you prefer to be assisted about this or any other topic, you can contact iVisa's.com customer service.
The purpose of iVisa.com is to put the world in reach of your hands by making your travel dreams come true.