At the moment, there are 40 nationalities are very lucky to acquire Turkish evisa through online application. As this is the case, you are saved from a trip to the Turkish embassy if you are one of those citizens. You get to apply online, from the comfort of your home using a laptop or smartphone and an internet connection. In addition to being convenient, you can also have your Turkey evisa in as little as 15 minutes. What could be a better option than this?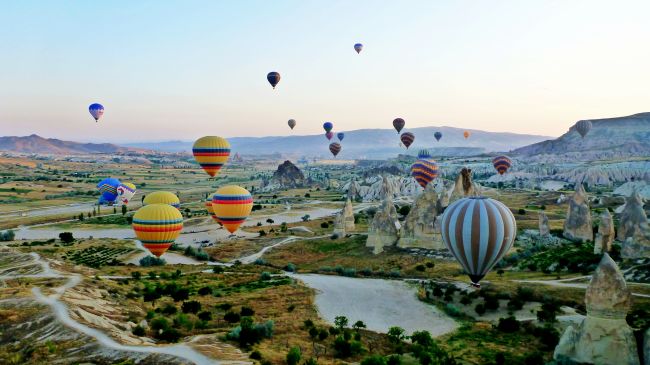 To know if you are qualified, you can use the Visa Checker you find on iVisa's website. Choose your nationality as Beninese from the list, and then select Turkey as your destination. You will know in just a second whether or not you qualify. Additionally, if you do qualify, you will be redirected to the online application form.
What documents Beninese needs?
iVisa will handle most of the heavy lifting, although Beninese still need to give some information so they can initiate the process. Worry not since these requirements are nothing out of the ordinary, and most likely, you already having everything you need. Here is a list of what you need:
Passport – getting a passport does not present any hardship, so you should be able to get one fast. If you do have one, however, make sure that it is valid and remains as such for the duration of your trip. Just take a quick peek at the expiry date.

E-mail address – your Turkey evisa will be linked to your passport electronically, but you still need a copy to show at the immigration office in Turkey. iVisa will send you a copy, and it will do so via e-mail. Make sure that you provide a valid address.

Means of payment – before the submission of the application, you need to pay for your visa and the service fee for iVisa. You can do that using a credit or a debit card. Moreover, if you have a PayPal account like many people do, you can use that as well.
Turkey evisa – the application process for Beninese
iVisa's application form for a Turkey evisa has never been this simple. Beninese will be filling in a two-step online form that can be completed in 5 minutes. If you have questions or difficulties, you can call iVisa's customer service. They are always ready 24/7 to take your call and walk you through the process.
In the first step, Beninese needs to provide personal information like name, address, e-mail, date of arrival, passport info, and other basic info. Also, you must choose a processing time that caters to your needs. The following options are excellent choices:
Standard processing – although the lengthiest processing time, in reality, your application will be processed within 1 business day. Is it not that long specially for travelers that plans ahead of time. As for the cost, you will be charged $80.70

Rush processing – if you want your application processed faster, you can choose this option for $100.70. Your visa will arrive in your e-mail inbox within 2 hours.

Super Rush processing – if you need to travel as soon as possible, this is the perfect option for you3. Your visa will be ready to use in just 15 minutes. However, this will cost you more. You will be charged $120.70.
The application form's second step will require you to make a quick revision and payment. You must give your full attention to revision because it is more important than you may think. Given that the process is so short, corrections is not possible once the application is processed. To avoid errors, just double-check the spelling and accuracy of every piece of information you provide. After you are done with the two steps, you can submit your application and wait for it to arrive in the timeframe of your choosing.
As you can see, getting a Turkish evisa is not tricky at all. The document is valid for 180 days and it will allow Beninese to stay in Turkey for 30 days. However, US, UK, and Netherlands citizens can stay for up to 90 days in Turkey. Beninese have multiple entries.