Did you know that to travel to Turkey from Benin you need a Turkish eVisa? Well if you didn't know, don't worry. At iVisa.com we offer you a simple way to get it from the comfort of your home. All you have to do is apply for your Turkey visa for Beninese citizens.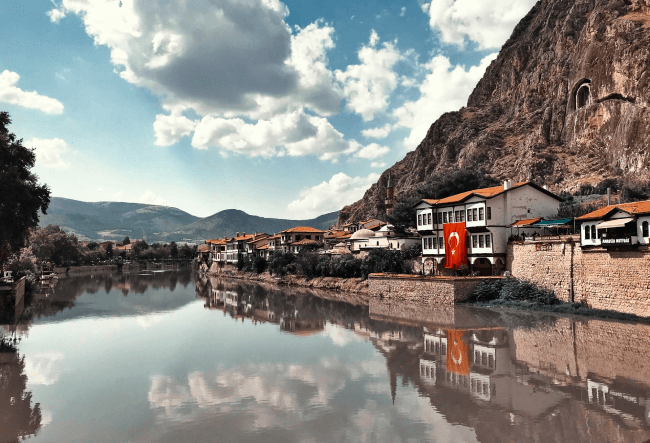 Continue reading our FAQs to learn more about it!
Frequently Asked Questions
What is a Turkey Visa for Beninese citizens?
The Turkey visa electronic authorization document that allows tourists from around 100 countries to enter Turkey multiple times in an established time frame. Benin is one of these countries. The Turkey eVisa is only mandatory if you are staying for more than 72 hours inside its borderS. If you are traveling with children you must apply for an eVisa for each person, regardless of age.
For how long can I stay in Turkey?
The Turkey visa for Beninese citizens has a validity of 180 days, which starts when you first enter the country. However, you can only stay inside the country for 30 days within 90 days. If you are planning on reapplying for the Turkey eVisa you must leave the country and return with the new visa.
What do I need for the Turkey Visa for Beninese citizens?
If you want to apply for the Turkey eVisa you need the following documents:
A valid passport with at least six months validity from the date you intend to visit Turkey.
An e-mail address so you can receive your eVisa.
The payment method: A credit/debit card.
Schengen countries, the USA, UK, and Ireland must also provide a visa or a residence permit.
What are the time processing and prices for the Turkish eVisa?
For your Turkey visa for Beninese citizens, you can choose between these three alternatives. The iVisa.com price includes the government fee for Beninese citizens.
Standard Processing Alternative:

24 hours

-

USD 90.00

.
Rush Processing Alternative:

4 hours

-

USD 112.00

.
Super Rush Processing Alternative:

30 minutes

-

USD 128.00

.
What is the application process for my Turkey eVisa?
You only have to follow these user-friendly steps to apply for the Turkey visa for Beninese citizens.
First, Complete your personal information on our iVisa.com form and select the processing option.
Second, Review your personal information for errors, and after that pick a payment method.
Third, Scan and upload all the required documents. Then just submit.
Is iVisa.com a reliable service?
Our data processing system is always secure and reliable. If you have any questions about us, you can seek feedback from former clients. We can assure you that our services are at the top of the game, you will never regret applying for a tourism document with us.
Where can I contact someone for more information?
For more information, enter our website and search our blogs and frequently asked questions. If for any reason you cannot find an answer to your questions, you can also contact our customer service team, who work 24/7, by chat.
iVisa.com Recommends
In Turkey there is a fantastic province called Muğla. Muğla offers an intimate atmosphere of wonderful seas-sand-sun tourism. Beautiful resorts, comfortable hotels and motels, cozy guesthouses, impressive ruins of past civilizations, and magnificent landscapes offer holiday-makers plenty of choices. Not far from the towns, you can swim in crystal clear, tideless, warm seas. Underwater divers will especially want to explore the numerous reefs, caves, and majestic rock formations there. The waters offer up multicolored sponges of all shapes and sizes and an immense variety of other aquatic life, including octopuses. One city you can visit in Muğla is Bodrum. Bodrum is the ancient Halicarnassus, the birthplace of the famous historian Herodotus, and a place known in antiquity for being the site of one of the Seven Wonders of the World, the Mausoleum, a gigantic tomb erected for King Mausolus in the fourth century BC. Nowadays, it is particularly attractive for its relaxed ambiance, historical architecture, and its proximity to a vast array of fantastic beaches, fishing villages, and trendy nightclubs. With its picturesque streets, restaurants, discos, sophisticated bars, and cafes for all ages and tastes, the area is always lively, whatever the season. Come and visit Muğla and get to know each city around it!