If you know anybody who has been to Vietnam, they would've told you by now that you should also go. The beauty of the country is unbelievable and something we should all experience at least once.
But before we can travel to this Asian country and enjoy its many attractions, we need to gather the documents required for the Vietnam Visa. In this article, we'll tell you everything you need to know about getting a Vietnam Visa, and the best places to visit in Vietnam. We want you to have the best experience in this marvelous country.
Documents Required for the Vietnam Visa - We have compiled everything you need to know in our FAQs below!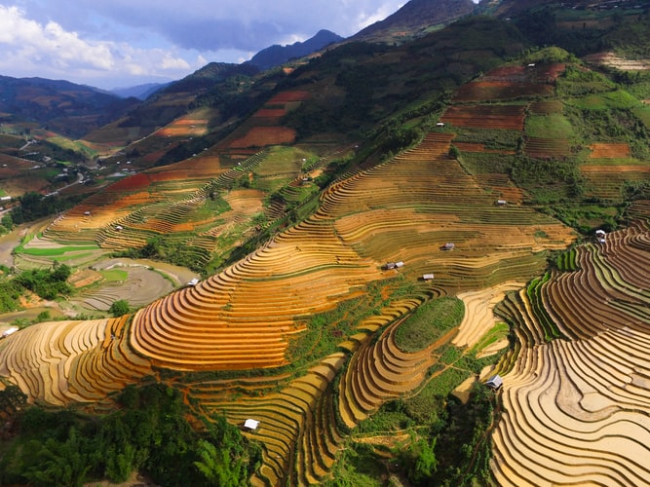 Frequently Asked Questions
What COVID-19 requirements should I consider before traveling to Vietnam?
Travelers arriving in Vietnam will need to provide a negative PCR test result taken within the previous 72 hours. Carrying health insurance is also mandatory.
Documents Required for the Vietnam Visa - Check our FAQ section to find out the most updated information about the COVID-19 restrictions to enter Vietnam.
What is the Vietnam Visa and how do I apply for it?
The Vietnam Visa is an electronic travel permit that allows visitors from selected countries to enter the country for tourism purposes. It is valid for a Single Entry of up to 30 days in Total.
The application process only takes these steps:
First: Answer the questions in the online form and pick a processing time.
Second: Check your information and decide how you want to pay, whether with a credit or debit card.
Third: Attach the required documents and apply.
Documents Required for the Vietnam Visa - Get your Vietnam Visa with iVisa.com
Which documents do I need to apply for the Vietnam Visa?
To get your Vietnam Visa you'll need:
A scan of your passport's information page. Your passport needs to remain valid for at least 6 more months after your arrival in Vietnam.
Digital passport-sized photo.
Email address - We will email you your visa once ready.
Payment method - We accept credit or debit cards.
Documents Required for the Vietnam Visa - The Vietnam Visa can be processed fully online.
What are the processing times and fees for the Vietnam Visa?
We have different prices depending on how fast you want to receive your Vietnam Visa:
These are the three options:
Standard Processing:

USD $74.99

-

8 Business Days

Rush Processing:

USD $116.99

-

7 Business Days

Super Rush Processing:

USD $166.99

-

5 Business Days
Documents Required for the Vietnam Visa - Which processing time works best for you?
Can I rely on iVisa.com?
Of course! Every day we work hard to help travelers with all types of travel documents. We can give you a hand with the Vietnam Visa.
Documents Required for the Vietnam Visa - Head to our user reviews section and check out what our past customers have said about our services at iVisa.com.
Where could I find more information?
Connect with our customer care agents, who are available at any time for any inquiries you have about the Documents Required for the Vietnam Visa.
iVisa.com Recommends
We could spend a whole day talking about the beautiful places in Vietnam and it wouldn't be nearly enough to mention them all.
So today we will focus on only one: Halong Bay. This is one of the absolute best beach spots in Vietnam. Our top recommendation here is Soi Sim beach. It is a fairly new tourist attraction. This beach has only been open to the public for about 10 years. It's a 12km long stretch of fine golden sand with clear emerald water. In the background, there's an imposing forest of diverse flora and fauna. This beach is perfect for those looking for a quiet day. You can spend your day sunbathing or swimming with friendly fish. At the end of the day, you can enjoy the sunset from the top of one of the two hills on the island. Both climbs are quite easy and the views absolutely breathtaking.
For a different day, check out Me Cung Cave. It is one of the narrowest caves in Halong Bay. Its name means maze in English and it gives you an idea of what you'll encounter there. The entrance is narrow and allows for only one person to enter at a time. The structure inside the cave is complex, with many levels and chambers, creating an exciting experience.