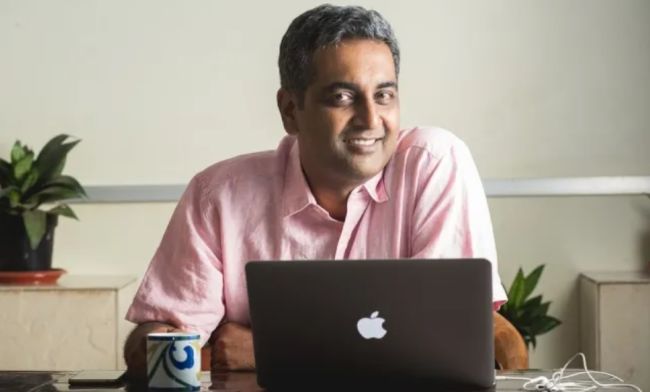 There's a lot more to becoming a successful travel agent than loving to go on exciting adventures or disappearing to a quiet place to unwind (who doesn't love that?) – but with the right mindset, hard work and an entrepreneurial spirit, you can begin your journey to becoming a successful travel agent. It's not easy, but there are few barriers, and the industry is so big you'll be sure to find a niche to fit into.
Keep reading to find out how you can fast track your new career!
What does a travel agent do?
A travel agent doesn't just "book vacations", that's a little too simple and boring, right? A successful travel agent is not only a human Wikipedia article on all the coolest spots and hottest restaurants, they know that the key to planning an awesome vacation relies on getting to know their clients and their needs.
You may have a couple wanting to plan a honeymoon, a young family of four or a group of students on their gap year. You probably don't want to send the family of four to the Red Light District of Amsterdam; likewise, the students probably won't be too thrilled about going to Sea World for a weekend. Building great getaways starts with building great relationships.
Once you've established what your clients need, now you can show off your sales and networking skills. You're going to need to sell your clients on the right accommodation, attractions and transport. This is not a small task, so you'll need to draw upon your knowledge and leverage your connections to find the best options and prices. Balancing quality against the clients' budget is also key. You're competing against booking apps and Google, so crunch the numbers and find the best bang for your buck.
Then, when everything is decided, you can start the bookings and arrangements!
What kind of travel agent do you want to be?
There are a few career paths available to the budding travel adviser. Finding the right niche to provide the best service to your clients is absolutely essential, especially if you plan on starting your own travel business. You'll need to do a little reflection on your skills and background to make the right choice as to which direction you want to go in.
Different types of holidays in different parts of the world offer countless ways to combine your expertise with the wishes of your clients. The only limit is your imagination and willingness to do research. Yes, going on holiday counts as research!
The customers you want to provide for can also be another niche. Will most of your customers be regular people looking to escape the 9 to 5 grind? Well, you'd best focus on leisure travel. On the flip side, you have corporate travel; organising the best hotels and flights for savvy clientele who are attending conferences, and also getting a little tipsy while at "work".
Now it's time to get educated!
There doesn't seem to be any 'must have' requirements, at least in terms of education. While a university degree in the right field is a huge advantage, just like any other profession, not having a degree is certainly no barrier to entry to follow your passion for travel. The best areas of study would include (but are not limited to):
Travel
Tourism
Business
Business Administration
Economics
Hospitality
You'll probably need a lot of training, so seek out schools and institutions that can teach you about the travel industry and all aspects organising a travel company. There's no such thing as too much training.
Now you're ready to get to work. But where?
Deciding on joining a travel agency or starting your own is a daunting decision. The only person qualified enough to make that call is yourself.
If you have a background in business you might be more comfortable carving your own path in the industry by starting an agency. You'll be competing against the big boys, with big money, but you'll be your own boss and call all the shots. If you do decide to take this path, you'll need to do your own research and check your country or state's accreditation requirements. Every state has its own rules for travel agencies, so be sure to use your mad Googling skills and find out what you need to have and know the rules inside and out.
For someone who is less qualified in business or is a beginner in the industry, they would be more inclined to join a travel agency. This allows you to get experience, while also being a source of support to help you grow your knowledge and skills, as well as build a base of industry contacts.
Once your feet are wet, and you're working in an agency, the next step is to accrue experience. You'll need to do a lot to learn a lot. Luckily a lot of places provide on-the-job training for newcomers, especially for industry specific computer programs (booking software, spreadsheets etc).
Learning on the job is just as important as getting qualified
Every travel agent's success relies heavily on their ability to communicate and form relationships. Communication skills are not only needed to help your clients, they will also help you grow a network of contacts in the industry which will be a valuable source of support. Shadowing an experienced agent or getting a mentor can turbo charge your growth, maximizing the experience you get from putting in the hours inside and outside the office.
The more you learn, the more you realise how little you actually know about a topic. The world of traveling and the travel industry are enormous, brimming with every type of activity, location, hot spot, trend and niche just waiting for you to dive in. Immersing yourself completely in all of these things, whether by reading books and articles or in the real world by jumping on a plane and going to an exotic location, is key to growing your knowledge.
The most successful travel agents never stop learning
After a lot of hard work, you're now a successful travel agent. Well done!
So what are some things you need to keep in the back of your mind? The ability to reflect on yourself will give you a rough idea of how well you might perform in a certain area, along with helping you get a clearer idea of which direction your career is going to take.
These skills will put you a cut above the competition so be sure that you're great at a few of them:
Outgoing personality: Essential for building relationships with clients and colleagues. Can you imagine how much more stressful planning a vacation would be if your travel agent was less than friendly?
A passion for travel: You're just not going to have a great time working in the travel industry unless you really love travel. Passion makes all of the little annoying things about a job feel fun and rewarding.
Highly developed problem-solving skills: Budgeting, planning, organising, troubleshooting. You need to know how to fix problems quickly and efficiently.
Patience and diplomacy: All the things leading up to a big trip can be frustrating. Sometimes the rules and regulations might now allow a client to realise their plans exactly as they want them. In this case you'll need to stay cool and sweet talk them into your new, better, travel plan.
Tech savviness: Everything and everyone has an app these days. Your grandma is (probably) developing her own app right now. The world of travel is flooded with all kinds of apps for every kind of activity and location. Luckily, they are really very handy. They have maps with all the hot spots, discounts for many stores and restaurants and general info. You'll need to know which is best for your client.
Flexibility and adaptability: As we all know, organising a trip is not simple. Some things are very likely to change, so you'll need to adapt. Your clients will vary both in what they need and their budget. Approach each client like a clean slate and be open minded.
Obviously, the skills you need to be a successful travel agent are not only limited to these, so keep sharp and always be improving.
Parting thoughts
Getting started in any industry, especially with no experience, is never an easy thing. With the right plan and a lot of passion, you can get the ball rolling in the right direction.
Travel agents might seem like a relic of a time before the internet and travel booking apps, but right now with so much uncertainty and anxiety, you know there's a lot of potential customers just waiting to find the right person with all the skills and knowledge to take away all those worries and build their perfect getaway.