Are you interested in becoming a citizen of the European Union or moving to Italy? You can get Italian citizenship or a residence permit through the Golden Visa Italy program. This investor visa allows you to work, travel, or live in the European Union. Learn all about the Italian Investor Visa, including the different investment options and how to apply.
Foreign investors and third-country nationals often use Europe's Golden Visa programs to gain access to the region. It is possible to obtain a permanent residence permit or even an Italian passport upon meeting certain investment requirements. In this article, you will learn how to apply for the Italian Investor Visa program by investing in a company or Italian government bonds or by making a philanthropic donation.
If you want to visit Italy to find out if the country's Golden Visa scheme suits your needs, you can also apply for a short-term visa, such as a Schengen visa. Simply use our convenient visa checker to find out which travel document you might need.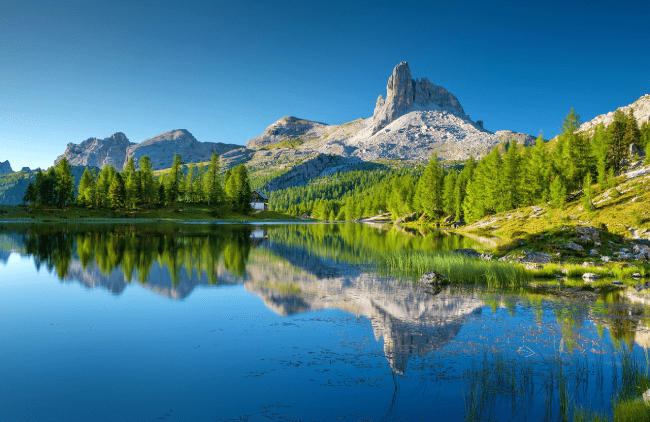 What is the Italian Investor Visa?
As part of the Italian government's effort to promote foreign direct investment, the Italy Golden Visa was introduced in 2017. This residence permit, also called the Italy Investor Visa, allows any non-EU citizen to invest in Italy and obtain an investor residence permit for the country.
A two-year residence permit is granted under the Italy Investor Visa program. Permits can be extended for another three years after this period expires. The Italian Golden Visa program is similar to the Spain Golden Visa in that holders can only apply for Italian citizenship after ten years.
Benefits of the Investor Visa for Italy
The Italy Investment Visa is an incentive to attract foreign investment into the Italian economy and therefore offers some special benefits for its holders.
The following are some benefits of applying for the Italy Golden Visa program:
Eligible to get permanent residency after five years and become an Italian citizen after ten years.

Right to live, work, and study in Italy.

Take advantage of a special tax regime.

Free to travel to other Schengen Zone countries.

Include your family members in your application.

Make use of the Italian National public healthcare
In addition, the Italian investment program is among the fastest and easiest to complete, in comparison to other European countries.
Italy tax incentives for foreign investors
Recently, the Italian government implemented a special tax package and fast-tracked visa process to attract wealthy individuals that wish to relocate to the country.
This package includes a EUR 100,000 flat tax on all foreign income for individuals who become Italian tax residents. This tax must be paid once a year in one single installment. Additional family members can also benefit from this flat tax regime at EUR 25,000 each annually.
Who can apply for the Italian Investor Visa?
The requirements for the Italy Golden Visa are far easier than many other countries in Europe. On top of their investment, the applicant must meet these simple criteria:
Be from a non-EU country

At least 18 years old at the time they start the application procedure

No criminal records and be in a good state of health, which must be proven
the Italian Investor Visa grants you and your family the right to work in Italy freely, as well as visa-free travel in the Schengen area.
Investment options to obtain Italy's Golden Visa
In order to obtain a golden visa for Italy, foreign citizens can follow a variety of routes. Due to the simpler immigration requirements for EU citizens, the Italian investor visa committee offers favorable conditions to non-EU citizens who wish to relocate here.
The four main routes for obtaining Italian residency by investment in Italy are:
A minimum investment of EUR 2 million in Italian government bonds

A minimum investment of EUR 500,000 investment in an Italian limited company

A minimum investment of EUR 250,000 investment in an Italy-based innovative startup

A donation of at least EUR 1 million to a philanthropic cause based in Italy
Obtaining an Italian Golden Visa through real estate
Currently, Italy does not offer real estate investment opportunities. For Golden Visa schemes that do offer various real estate investment options, check out the Portugal Golden Visa, Greece Golden Visa, or Spain Golden Visa.
How to apply for the Italian Investor Visa
The Italian investor visas application process can be divided into two phases. The first phase, after deciding on your investment route, is obtaining the "Nulla Osta," the certificate of no impediment. Upon approval, you can apply for a two-year investment visa at the Italian embassy in your home country.
Obtaining the Nulla Osta
Apply for the certificate of no impediment through the [official online portal] of the Italian Investor Visa by following the below steps:
Create your personal account.

Fill out all the necessary forms online and upload the required documents.

Verify all information before submitting.
It will take up to 30 days for the Investor Visa Committee Secretariat to check your Italian Golden Visa application. Within six months of receiving your approval and Nulla Osta, you'll need to visit the Italian embassy in your home country to continue the application process.
Application process for the Italian Investor Visa
In addition to the Nulla Osta, you need hard copies of all the documents you submitted. Additional documents may also be required. Once you have been granted the Italian Investor Visa, you have two years to enter Italy and receive the official residence permit in person.
Upon entry, you must personally go to the Questura, the Italian Police Headquarters, to request the Italian Investor Visa Residence Permit. It is valid for two years, starting from when you enter Italy.
After applying for the Italian residence permit, you have three months to complete your investment or donation. The visa will be revoked if you do not comply.
Documents and requirements for the Greek Golden Visa application
You will need to submit certain documents at different stages of your Italy Golden Visa application. All documents must be provided in English.
Here are the documents you'll need to submit to get the Nulla Osta:
Copy of your passport

Your résumé highlighting your educational and employment background

Bank statements proving that you have the finances for the investment

Bank letter verifying your funds' legitimacy and transferability

Police clearance showing a clean criminal record

A personal letter of max. 1,000 words outlining your donation or investment and prior investment experience

Proof of consent from the investment or donation recipient

Declaration of Commitment stating the amount to invest, along with your intended residence in Italy
Upon receiving the Nulla Osta, you'll need to submit these additional documents:
Your passport

A passport-size photo. If you don't have one, check out the iVisa digital photo service.

A copy of the Nulla Osta

Hard copies of all documents submitted previously

Proof of accommodation in Italy

Statements proving an income of more than EUR 8,500 annually
Costs to apply for the Italian Investor Visa
It is generally recommended to expect additional costs of between 8% and 10% of the total investment. Costs include legal fees, taxes, application fees, and notary fees.
Obtaining Italian citizenship through the Golden Visa program
Italy Investor Visas isn't a direct path to citizenship. It is possible, however, to become an Italian citizen if you reside in the country for ten consecutive years. Of course, you must maintain your investment until you become an Italian citizen to hold on to your visa and the accompanying rights.
How to renew your Italian Investor Visa
If you maintain your investment or donation, you can renew your residence permit every three years. A renewal application must be submitted online 60 days before the expiration date. Investor Visa Committee members will review your application and check whether your investment or donation has been maintained.
After five years of regular residency, you can apply for permanent residency.
Next steps for your Italian Golden Visa application
Made up your mind and applying for the Italy Investor Visa? Keep in mind that you may need a short-term Schengen visa to enter the country for your application or to claim your residence permit once you have applied. Welcome to Italy!