If you consider visiting Japan, you must know about the Japan COVID test requirements before your departure. Besides, you must present the Japan Health Declaration, a travel document designed to collect information from arriving visitors. You can get it with iVisa.com if you are looking for an alternative to avoid traditional paperwork and receive guidance from experts.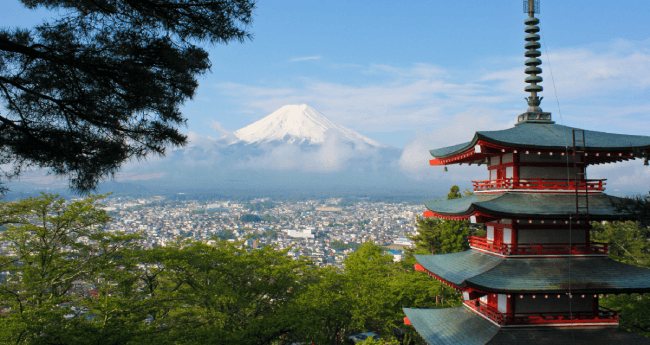 How can I get the Japan Health Declaration with iVisa.com?
It is a piece of cake. We have designed the following steps that you can follow to obtain your Japan Health Declaration. Don't forget about the Japan COVID test requirements before preparing for your trip.
Fill out the application form you will find here. Once you complete it, select how fast you want your processing service (standard, rush, or super rush).
After you do so, continue with the payment method. Feel free to use any of your debit/credit cards or your PayPal account.
Finally, upload the required docs and submit them.
Why should I apply in advance?
You have plenty of reasons to do so. If you decide to apply in advance, our experts will verify that you will present the perfect Japan Health Declaration to immigration authorities. It means that you won't have any delays correcting or filling out the form on your own when you arrive.
Check out more about the Japan COVID test requirements in the following lines.
Frequently Asked Questions
Could you explain to me about the Japan COVID test requirements?
Arriving passengers from authorized countries and nationals abroad will have to follow the Japan COVID test requirements. They must present a certificate of a negative result of the COVID-19 PCR Test. It must be issued during the three days before they enter Japan. Otherwise, their access to Japan will be denied by health authorities.
Moreover, travelers (both nationals and foreigners) will have to fill out the Japan Health Declaration. Fortunately, you can avoid any complicated steps with iVisa.com. Our experts will help you with the process while you get ready for your trip.
Do I need to take a COVID-19 test before traveling to Japan?
COVID test prior to arrival: PCR within 72 hours.

COVID test after arrival: All travelers will be tested on arrival.
COVID test exemptions: Children under 6.
Do I have to quarantine after I arrive in Japan?
Quarantine requirements: 14 days

Quarantine testing: Day 10 PCR or antigen for fully vaccinated travelers to end quarantine early
Please note: Unvaccinated travelers arriving from certain areas may be required to stay in a government-designated location for the first 3-6 days of their quarantine period. Fully vaccinated travelers will be exempt from this quarantine measure.
What do I need to provide for the Japan Health Declaration?
If you want to apply for the Japan Health Declaration, you will need to give us the following information for your process. Don't forget the Japan COVID test requirements before your trip.
You will have to provide information about who you are, and details of your trip. You must specify which email address you currently use and a contact number
You will have to scan your passport and attach it.
You will have to choose the payment method you will use for the service.
How long does it take to process my request, and how much does it cost?
The final price will depend on how fast you want your service. There are three possible options to get your document.
Standard Processing Time:

24 hours

-

USD 20.00

.
Rush Processing Time:

8 hours

-

USD 35.00

.
Super Rush Processing Time:

4 hours

-

USD 60.00

.
Why should I trust iVisa.com?
iVisa.com is a travel agency that will process your request when you need to get your travel documents, and you will receive the best service possible. We will protect your data from any third-party, so you won't have to worry about it. You can check the comments left by our satisfied customers as you can see here.
I have more unresolved questions; where can I find more about the Japan COVID test requirements?
If you still have doubts about the Japan COVID test requirements, our customer service team will clarify your questions at any time. You can chat with them and get ready to visit Japan.
iVisa.com Recommends
Visiting Japan is one of the best plans any tourist can make. This country is one of the most beautiful and influential countries in the world. That is why it has become one of the most important tourist destinations in Southeast Asia. For this reason, we will recommend a couple of places that you should visit during your stay in Japan.
The first place you should visit is Kyoto. Here you will find temples that preserve their traditional architecture and the same care for nature as centuries ago. Its beauty inspires anyone who wants to learn about Japanese culture. Here you can find the Golden Temple of Kyoto, one of the most striking in all Japan. Its beautiful gardens and the small forests surrounding it are the best destinations for anyone who wants to discover a quiet place in close contact with nature.
During your stay in the traditional villages, you will have the opportunity to dress up as a Samurai or Geisha.
As you can see, visiting Japan is a great adventure for anyone. Get ready for your trip and get your travel documents with iVisa.com online.