Japan necessitates the obtention of a visa for entry into the country. The category of visa that you will need to apply for depends on the type of activities that you intend to engage in in Japan. The processing period for visa issuance is approximately 5 working days from the day after the date of the acceptance of the application as long as there are no particular problems with the content of the application.
Citizens of the countries having visa exemption arrangements with Japan can arrive in Japan only with their passport without going through any procedure in advance unless They intend to stay for a long period of time, or to work, in which case they must apply for an e-Visa.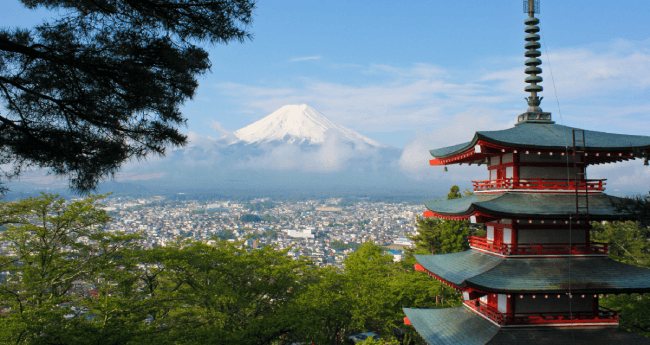 Why should I apply in advance?
Obtaining a visa before traveling to a foreign country is crucial. Remember that The Japan Visa: Processing Time for the Application may take some time. Applying in advance will give enough time to ensure that your application is fully error-free and that you have all the necessary documents ready in time. Hence prove to be a more convenient and cheaper option. Moreover, you will have enough time to get your pre-travel health testing done in time for departure if required.
Visit iVisa.com and apply now to get the best travel experience and find out more about The Japan Visa | Processing Time for the Application
Frequently Asked Questions
The main objective of this particular section is to help you out as much as we can and answer your questions about The Japan Visa | Processing Time for the Application. Head over to iVisa.com and apply for The Japan Visa right away.
What is the application process?
The application process with iVisa.com is as easy as it can be. All you need to do is:
Go to iVisa.com.
Fill your application form carefully.
Select your processing time.
Make sure to scan and attach required documents to your form before submitting it.
Make payment for your application via the mode of payment of your choice.
What are the other essential documents required?
To apply for the Japan Visa through iVisa.com, you will need the following documents.
A colored passport size photo.
A valid passport that does not expire for at least 3-6 months is an absolute necessity.
Certificate of Good Health
Proof of Accommodation, like a reservation page or an invitation letter from the family or friends.
Letter of Guarantee.
Email Address: A functioning email is required to remain updated about the progress of your application and to receive your documents.
Credit card/Debit card/ PayPal: These will be required to make payments for your form so it is important to attach a valid payment route.
To learn more click here
What is a guarantee letter?
A guarantee letter states the traveler can enter Japan guarantees the following:
Expenses for the applicant's stay in Japan.
Return travel expenses.
Compliance with Japanese laws and regulations
What is the processing time and price?
The following options are at your disposal with iVisa.com when you wish to obtain The Japan Visa :
Standard Processing; which allows you to get your documents in due time and at a cheaper cost.
Rush Processing; which helps you get your documents quicker than the standard processing time with a little extra charge added.
Super Rush Processing; which helps out in case of extreme urgency as you can get your documents immediately. Extra charges are applied.
Get started with your applications now!
How safe is iVisa.com?
Here at iVisa.com we take absolute responsibility for your travel documents and ensure utmost discretion. Make an effort to visit our website to get an insight on what our clients have to say about our policies and services.
I still have questions, what do I do?
Our customer support is employed 24/7 to solve all your queries. If you are still left with questions, you can visit iVisa.com for more information.
iVisa.com Recommends
No other country offers as many surprises to its tourists as Japan. Its contrasting attractions ranging from futuristic skyscrapers to tranquil bamboo forest, from neon arcades to serene temples, maybe baffling to choose a location to tour. Well then, why not start with its capital city, Tokyo? This ultramodern city with its anime culture and world-class attractions reflects the vibrant colors of Japan. You'll find yourself amidst some of the most delicious restaurants and some of the weirdest activities. From themed cafes to sensory overload shows and from arches to cosplay go-karting Tokyo has it all, and you wouldn't want to skip anything.
If retiring from city life is what you want, consider stopping at the heart of traditional Japan, Kyoto. With the impeccable bamboo forests, shrines made in gold and silver, raked gravel Zen gardens and markets full of intriguing but unidentifiable items, the City of Kyoto represents Japan as everyone imagines it. Heading out towards the mountains in the surrounding neighborhood, you'll come across stone streets, old wooden houses, and monks in robes while the chantings and gongs from surrounding temples and shrines echo in the background.
iVisa.com wishes you a safe journey to your paradise!