Japan recently announced that those whose visas are expiring in July 2020 would get an extra three months to renew. However, you will need to submit an Application For Extension of Period of Stay.
This means applicants must fill in the necessary forms, attach all essential documents, and submit this application at a service counter directly at Japan's immigration office. Furthermore, if you're planning to visit Japan soon, you will need to showcase a valid tourist visa the moment you arrive.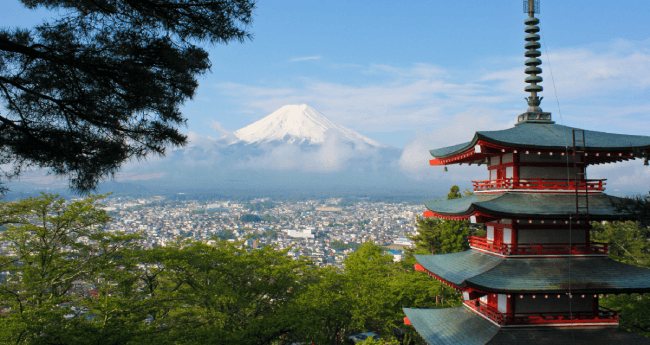 The good thing is, iVisa.com will soon be able to help you to process these documents directly from the comfort of your own home, without you having to spend countless hours at migration entities or follow confusing steps at the government's website.
Learn how you can apply for your visa while planning your trip ahead and register your trip with the Embassy through iVisa.com's highly-secured platform before you arrive.
Frequently Asked Questions
WHY DO I NEED A VISA ON ARRIVAL TO ENTER JAPAN?
Unless you are from a visa-exempt country, you will need a visa to verify your entry at the airport and avoid issues with the immigration authorities. There are 68 countries whose citizens can enter Japan for tourism or business without a visa. You can learn if you need a visa by using our Visa Checker Tool.
Please be advised that without this travel document, you will be denied to enter Japan.
WHY SHOULD I REGISTER MY TRIP WITH THE EMBASSY?
Travel Registration is a service provided by the Japanese government. This service allows you to save information about your upcoming trip to the Department of State, so it can be used to assist you in case of an emergency. If you live abroad, you will also be able to get routine information from your nearest embassy or consulate more easily once you've registered.
WHAT DOCUMENTS DO I NEED TO GIVE YOU TO REGISTER MY TRIP WITH THE EMBASSY?
You will only need to give us the following documents for you to quickly register your trip with the embassy through iVisa.com's extremely safe platform:
Your Passport Scan: you will have to provide a valid passport scan so we can have all your personal details and contact information.
Return Flight Ticket: please note that this document is only valid for one single entry. This means that you can only stay in the country for a short period of time on each entry. Therefore, you will have to show proof of a valid return flight ticket to the immigration officer.
Accommodation Proof: this could be your hotel reservation or a written letter from your Japanese host.
Valid Email Address: our expert review team will send this document straight to your email, this is why you have to provide us with a valid email address.
Method of Payment: you will be allowed to use Paypal or any valid credit or debit card to pay for the fees.
WHAT ARE THE STANDARD PROCESSING TIMES AND FEES TO GET THIS DOCUMENT?
We understand why these are travelers' top concerns. How much it costs and how long it will take for you to get these documents is really important for you to properly plan for your coming trip. This is why we've created an easy and reliable way for you to process your travel documents from the convenience of your own home in just a few minutes. These are the available processing times and fees for you to register your trip with the embassy:
Standard Procedure Time – you'll have your document in 24 hours, and the price will be USD 20.00(fees included).
Rush Procedure Time – you'll receive your ETA along with the health declaration in 4 hours, and the price for it is USD 50.00 (all service fees included).
Super Rush Procedure Time – this is the fastest option available. You will get the document in 1-hour, by paying USD 70.00.
Take note that you can contact us at any time if you need more help or if you've got any doubts about how to register your trip with the embassy.
Apply for this document here.
HOW EXACTLY DO I REGISTER MY TRIP WITH THE EMBASSY?
After you've sent your documents with iVisa.com, you'll experience the quickest way to register your trip without ever having to get out of the house! Furthermore, iVisa.com's platform is extremely safe. We assure you that it will not take you more than a couple of minutes to complete your application form by simply following our 3-step method:
First, Complete your application form here. Then, select the procedure time that is the most beneficial for your travel needs.

Second make sure to double-check the information you've provided and kindly verify that is indeed correct. Now, you will be able to finish the online payment through Paypal or with a valid credit or debit card.

Third, please upload your passport scan and any other documents if it's required. Then, the last thing to do will be to deliver the online form after you click on the "submit" button.
Once you've properly submitted the application form, iVisa.com's expert review team will thoroughly verify your application to help you Register your trip with the Embassy and send the document directly to your email. You should be advised that you might also get a QR code for you to show it to the immigration officers once you arrive at the airport.
HOW SAFE IS IVISA.com TO REGISTER MY TRIP WITH THE EMBASSY?
You can rest assured that processing your travel documents with iVisa.com is very safe. Even though we are not related to the Japanese government in any way, we are an efficient travel agency with the most awesome team of experts who will handle your application the best way there is. If you want to learn further information about our services, you can read what our clients have to say about us here.
WHERE CAN I FIND INFORMATION IF I HAVE MORE QUESTIONS?
You can get in touch with any of our customer service agents whenever you need it! Our expert team is always eager to solve any of your doubts and answer your questions 24/7. You can also reach out to them via phone or by emailing [email protected]