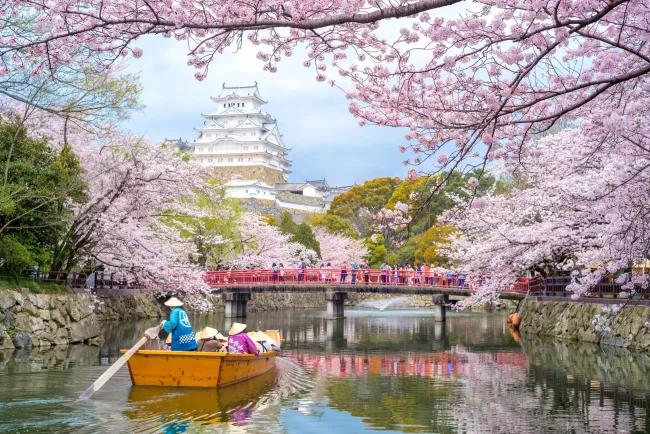 Fondly referred to as the land of the rising sun, Japan draws in tourists from far and wide. With the exuberant energy of Osaka, the traditional feel of Kyoto, and the modernity of Tokyo, Japan has something to offer everyone. The country reopened for tourism in October 2022, and Chinese citizens can enjoy this destination again.
However, Chinese passport holders require a Japanese Tourist Visa to enter the country. You have to meet the Japan Tourist Visa requirements and complete the visa application form. We know applying for a visa can be daunting, so we created this guide to provide all the information you need to get a Japan visa from China.
Japan visa for Chinese: Visa types and validity
The Japanese government offers many Japanese visa categories. The first thing to consider is the travel purpose. Then, check other details, such as if you need a single-entry or multiple-entry visa and the length of your stay. Below, you'll find the main Japan visas for Chinese citizens.
Japan visa for tourism purposes
Japan Tourist Visa: This is one of the individual tourist visas for Chinese nationals visiting Japan. It's a Single Entry visa, valid for 90 days after issued, and allows a short-term stay in the country. The visa process requires visiting an embassy or diplomatic mission. The good news is that you can count on our services to guide you through the entire process, from completing the visa application form to the visa appointment.

Tourists visiting Okinawa/Tohoku Region: The Japanese government requires a specific visa for Chinese citizens visiting the Tohoku Region (Aomori, Iwate, Miyagi, Akita, Yamagata, Fukushima). This travel document is a multiple-entry visa, valid for three years, and the period of stay is up to 30 days per entry. For a first visit, you have to prepare your travel itinerary in advance, with all the arrangements made by approved Chinese travel agencies. Check the required documents with your travel agency.

Group Tourists: Do you like group tourism? There's an option for Chinese group tourists traveling through approved Chinese travel agencies, where the agency applies for a group tourist visa on your behalf. It's a single-entry visa, allowing group tours to stay 15 days in Japan. Please contact any approved Chinese travel agency to find out what documents are necessary for a group tourist visa application.
Japan visa for work
There are two main options if you are seeking a long-term visa to work in Japan. The validity will vary according to your case.
Highly skilled professional visa: This can be an option if you are a professional with experience and a high education level. The government uses a point system to decide whether someone has valuable skills according to the Japanese economy's needs. You can receive a visa valid for 1, 3, or 5 years. Contact the Japanese Embassy for more information.

Working visa: This visa is available for many professions. The government judges on a case-to-case basis. Some professionals can get a Japan work visa: professors, artists, clergy, journalists, business managers, lawyers, medical professionals, researchers, engineers, language teachers, designers, and entertainers. It's valid for one year and renewable for up to five years.
Other visa types
If you travel for reasons other than tourism or work in the country, you must apply for a different visa. Some Japan visa types you can apply for include:
Short-term business affairs: Visa for business travelers visiting Japan for meetings, signing contracts, and market research.

Visiting family and friends: Visa application for Chinese citizens visiting family members or friends that live in Japan.

General visa: Visa application for Chinese nationals traveling for educational courses, unpaid internships, training, and people studying cultural activities such as tea ceremonies and flower arranging.

Specified visa: Japan visa for specific designated activities, including extended stays for sightseeing and recreation, care workers, and employees of diplomats. Specified visas also apply to spouses and children of Japanese nationals and spouses of permanent residents.

Start-up visa: Japan visa designed for entrepreneurs, their spouses, and children, supported by Japanese municipalities.
Visit the Japanese embassy website for further details about long-term visas, future electronic visa options, and other visa information.
What is a Japan Tourist Visa for Chinese Citizens?
Chinese passport holders traveling to Japan need to apply for a Japan Visa. The Japan Tourist Visa is one of the individual tourist visas for Chinese citizens. It's a short-term visa for visitors who intend to see Japan's fantastic attractions.
By following a few steps with our guidance, you can get this visa hassle-free. You will have a didactic manual to help you complete the application form, and our visa experts will support you through the entire process. We will provide detailed information for a successful visa application.
Am I Eligible to Get a Japan Tourist Visa in China?
Chinese citizens are eligible for the Japan Tourist Visa. However, if you live in China but are from another country, please use our Visa Checker Tool to see if this visa is available for your nationality to enter Japan.
What about traveling to Japan with children?
Just a few nationals are visa-exempt to enter Japan. So, most travelers have to apply for a Japan Visa, including children and minors. In this case, parents or legal guardians are responsible for applying for the Japan Tourist Visa on behalf of their child.
Note: Children under 12 are not allowed to travel alone to Japan.
What you can and can't do with the Japan Tourist Visa
You can enjoy tourist activities alone or with a registered tourist group, such as visiting Japanese landmarks and beautiful attractions.

You can't engage in cultural, municipal, and sports exchanges.

You can't work in the country with this visa.

You can't perform business activities such as liaisons, meetings, consultations, signing contracts, after-sales service, advertising, or market research.

You can't travel to visit or stay with family and friends, including your spouse.
How long can Chinese passport holders stay in Japan with this visa?
The Japan Tourist visa allows you to stay 30 days Per Entry in Japan. Remember, you can enter Japan only once with this visa.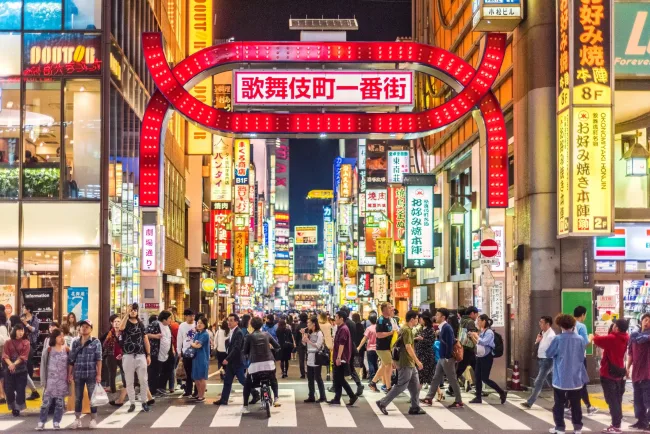 Japan Tourist Visa Requirements in China
Chinese citizens must meet some visa requirements to apply for the Japan Tourist Visa. Check the required documents below.
Necessary Documents for the Japan Tourist Visa for Chinese Citizens
Valid Chinese passport

Applicant's photo - Read all the photo requirements below.

Proof of residence - A document that can prove your legal residence in the country you live in. It could be a residence permit, a visa, or the national ID that makes you a citizen of that country.

Travel tickets - Confirmation slip, certificate, or another document to prove the reservation of your flight tickets or ship boarding ticket.

Proof of sufficient funds - Bank statements or other documents proving you can pay for your travel expenses, such as a certificate of income or a certificate deposit balance.

Travel Itinerary - Your travel itinerary can be the document of your booked hotel reservation.

Email address - To receive your visa application form via email.
Japan Tourist Visa Passport Requirements
You need a valid Chinese passport. The expiration date has to be at least six months after you arrive in Japan.
Japan Tourist Visa Photo Requirements
The photo for your entry visa has to follow strict requirements. Use our Passport Photo Service for 100% government compliance or ensure your picture meets the following criteria:
It's easy to identify you in the picture.

The photo must be taken within six months of the visa application.

It must have a clear front, no hat, and no glasses.

The photo must be in color but with a white background.

The Japan visa photo size is 45 mm x 45 mm

You must have a neutral facial expression, staring ahead.

The picture must be high quality, meaning no glare, under or over-exposure, blurriness, or editing.

It has to be printed on good-quality photo paper.
How to obtain a Japan Tourist Visa as a Chinese citizen?
As a Chinese citizen, you may find the Japan visa application process confusing and time-consuming. However, we can simplify the process for you. At iVisa, we will guide you to get your Japan Tourist Visa in five steps.
Step 1: Complete a simplified application form with your personal and travel details. You will receive expert support from iVisa throughout the process.

Step 2: Pay the iVisa processing fee using a credit or debit card.

Step 3: Gather the required documentation according to the instructions we gave and submit it at the nearest Japanese embassy or consulate general in your home country.

Step 4: Pay the government visa fee of US$42 at the Embassy or Consulate.

Step 5: Wait for the Japanese government's response, receive your Japan Tourist visa, and prepare to travel! You will have an expert to guide you through the process, making it much easier and quicker. We'll also review all documents to check if they meet the requirements to avoid mistakes and possible rejection. Let us make travel simple for you!
Cost and processing time for Japan Tourist Visa for Chinese citizens
The application process for the Japan Tourist Visa can take months. The Japanese embassy or consulate-general of Japan takes about a week to examine your application, but this can take longer if you need to submit extra documents.
We know how precious time is. Thus, we work hard to ensure that when you [apply with our guidance], getting your visa will take much less time. We'll help you with each process step and review your visa application for 100% government compliance. Currently, we offer the following processing for this visa:
Standard processing time, which takes

30 days

and costs

USD $81.99
Benefits of getting your Japan Tourist Visa with iVisa
100% Government-compliance: Our experts will review each answer on your application form and make sure they are 100% compliant with government requirements.

Support from an iVisa Expert: We'll assign an expert to guide you through the application process from start to end to help you avoid government rejections and answer any questions.

Simplified form: We offer a short and simplified Japan Tourist Visa application you can complete in less than 15 minutes.

Fill out the form at your own pace: Make changes whenever you want, and save your progress if you wish to return to it later.

Step-by-step manual: Once you apply, we will send you an exclusive manual guide with all the tips and tricks to getting your Japan visa without problems.
Count on our services to get your Japan Tourist visa stress-free.
Can I extend my Japan Tourist Visa?
No, the Japanese Immigration Services don't usually issue extensions of Japan Tourist Visas. However, exceptions may be made in extraordinary circumstances, such as an accident or sudden illness.
My Japan Tourist Visa in China was denied. What should I do?
Japanese authorities wouldn't accept a new visa application if your previous one was rejected in the last six months. After this period, you can re-apply for the Japan Tourist Visa as long as the circumstances that led to your visa rejection have changed.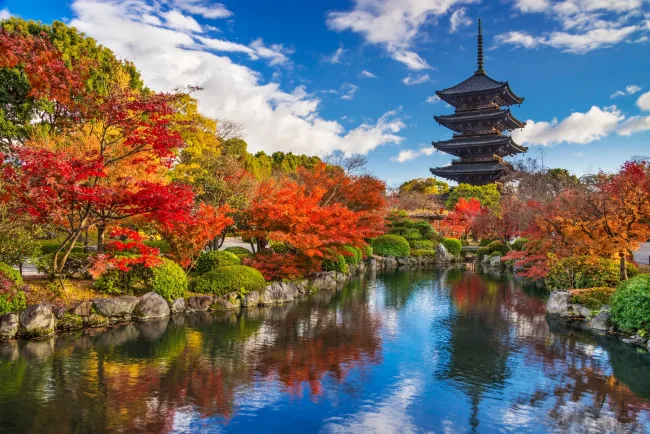 Travel restrictions when entering Japan from China
Chinese citizens must check the travel restrictions to Japan before the trip. Learn about Covid-19 requirements and visit the CDC website for other health and vaccine recommendations.
Covid-19 testing requirements
Chinese citizens don't need to get a pre-departure Covid-19 test if they have a valid vaccination certificate with all three doses of a Japan-approved Covid-19 vaccine. Otherwise, unvaccinated travelers have to present a negative Covid-19 test within 72 hours before departure to Japan.
From March 1, 2023, up to approximately 20% of all travelers and returnees arriving from China (excluding Hong Kong and Macau) by direct flight are subject to an on-arrival COVID-19 test to take samples for genome sequence analysis.
Covid-19 vaccine requirements
Chinese vaccinated travelers are exempt from a pre-departure Covid-19 test. Japan-approved Covid-19 vaccines are:
COMIRNATY, Intramuscular injection / Pfizer

Spikevax intramuscular Injection / Moderna

Vaxzevria, intramuscular Injection / AstraZeneca

JCOVDEN, intramuscular injection / Janssen (in the case of primary series, one dose is considered equivalent to two)

COVAXIN / Bharat Biotech

Nuvaxovid, intramuscular Injection / Novavax

Covishield (manufactured by the Serum Institute of India) and COVOVAX are treated as identical to Vaxzevria intramuscular injection / AstraZeneca and Nuvaxovid intramuscular injection / Novavax
Japan travel tips for Chinese travelers
Japan's rich and fascinating culture has developed over thousands of years. There is something for everyone, from ancient Shinto shrines to modern anime and fashion. Additionally, Japan has a long and complex history that has left its mark on the country's architecture, art, and customs.
The country is also home to some of the most stunning natural scenery in the world, including cherry blossom trees, hot springs, and snow-capped mountains. Whether you enjoy hiking, skiing, or just taking in the view, there are plenty of opportunities to get outside and enjoy the beauty of Japan.
Here is some travel advice to prepare for this trip:
It's always a good idea to learn a few basic Japanese phrases, as this will show respect for the local culture and make communication easier. Research how to pronounce sentences like good morning and good night, how to order in restaurants, and how to ask for directions.

In general, Japanese people tend to be more reserved and private than Chinese people. While starting a conversation with a stranger in China is perfectly fine, this can be intrusive or impolite in Japan. Then, be aware it's important to respect personal space and boundaries when traveling there.

There are some important differences in etiquette to keep in mind when visiting Japan. For example, it's customary to bow when greeting someone in Japan and to remove your shoes before entering someone's home or a temple. Tipping is also not expected in Japan, so it's essential to know this when dining out or receiving services.

Japan is a very safe country, but it's still critical to be aware of your surroundings and take precautions to keep your belongings safe. For example, be careful with your wallet and passport in crowded areas, and don't leave your belongings unattended.

The country is rich in history and culture. Enjoy your visit to explore and learn. Try local foods, visit historical sites and museums, and immerse yourself in Japan's unique traditions and customs. Check out our Japan Travel Guide for more detailed information on daily costs, weather, popular attractions, and transportation.
Where can I find more information about the Japan Tourist Visa?
Do you still have questions about the Japan Tourist Visa? No worries! We are here to help you with any doubts about this visa or other travel documents. Contact our customer service team via online chat or email at [email protected]. They are available 24/7 to assist you and make your trip easier.