Since the border opening in August 2020, international travelers are welcome to enter Kenya. However, there are new protocols, requirements, and restrictions everyone must follow to get an entry authorization. The Health Declaration is the latest requirement by the local authorities. This travel document gathers information about your current health condition to determine if you represent a risk or not to the local population.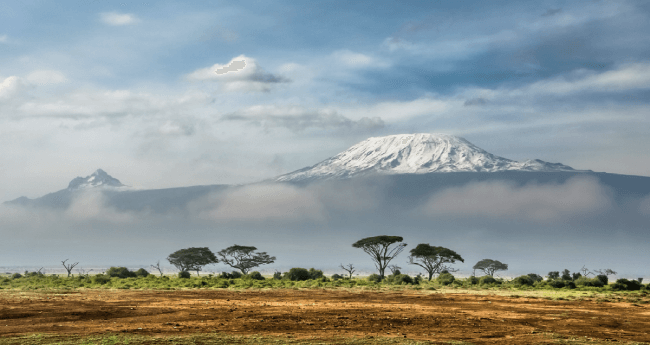 You must apply for this new document before departing to Kenya, and with iVisa.com, you can do it from your home, in a few minutes, and under professional guidance. In this blog, we answer who can travel to Kenya Covid, and share the latest updates about what you need to get the entry approval.
How does the process to get the Health Declaration with iVisa.com work?
Enter the application page and start filling the online form.
Include a copy of your valid passport.
Select the most suitable option to process your request.
Get the QR code in your email inbox.
Print a copy of the QR code. Also, keep the digital file on your phone. Border officers in Kenya may require you to display it.
What should I do to apply in advance?
Applying in advance for the Kenya Health Declaration requires being aware of the authorized times for processing your request. By taking this option, you get more time to complete your application. Also, it allows you to edit the info in the online form to get better results. According to the rules by the authorities of Kenya, we can process your application only 96 hours before leaving for Kenya.
Frequently Asked Questions
What documents do I need to apply?
To process your request for the Health Declaration and get your QR code, you need three things:
Your valid passport with six months of validity left beyond arrival.
Your email account (we e will send your QR code to your inbox)
A payment method: debit/credit card or Paypal account. Find out who can travel to Kenya covid in the next sections.
What are the requirements for travel to Kenya?
Show a certificate from a certified health institution with a negative result for Covid-19, taken within 72 hours before departing to Kenya. Only PCR tests are valid.
Upload your test certificate on the African Center for Disease and Control website to get a trusted traveler certificate.
It may be required to present a printed copy of your Health surveillance form, plus the QR code.
If you came from a country included in the list of risk countries By the World Health Organization, you will be required to take a 14-day quarantine. To know who can travel to Kenya covid, check the list of exempted countries on the Kenyan Ministry of Health's Covid-19 website.
If Kenyan authorities determine that you show symptoms of Covid-19 on arrival, you will also be quarantined in your accommodation for 14 days. This rule applies too if you were seated within two rows of anyone displaying symptoms during your flight.
Do I need a COVID vaccine or vaccination certificate to enter Kenya?
COVID-19 vaccination passports or certificates are not mandatory to enter Kenya. Now, fully vaccinated passengers with a valid COVID-19 vaccination certificate won't need to present a negative PCR test.
Since information may change quickly, we advise you to follow up on the latest Kenya travel updates and/or contact your local embassy.
Do I need to take a PCR COVID-19 PCR test before traveling to Kenya?
COVID test prior to arrival: PCR within 72 hours for unvaccinated travelers

COVID test exemptions: Children under 12 and fully vaccinated travelers.
Do I have to quarantine once I arrive in Kenya?
Quarantine requirements: There are no quarantine requirements in Kenya.
What are the restrictions in force due to Coronavirus?
The Government of Kenya established new restrictions in 2021 to reinforce the pre-existing contingency measures for Covid-19:
Wearing face masks in public spaces is mandatory.
Observation of social distancing protocols will be monitored by the local police force.
A nationwide curfew was ordered from 4 January to 12 March 2021. It takes place daily from 10 pm to 4 am.
It is forbidden to board transport systems that exceed 50% of their capacity. This rule applies to private vehicles too.
Who can enter Kenya during Coronavirus?
The updated notice in January 2021 by the government of Kenya establishes that travelers of all nationalities can enter Kenya after meeting the requirements and following the health protocols. The new travel rules also establish that travelers from countries marked as high risk by the World Health Organization must quarantine for 14 days before being authorized to go outside in Kenya.
How much does the Health Declaration form cost with iVisa.com?
We offer you three options to match your travel needs:
Standard Processing Time:

24 hours

-

USD $38.99

.
Rush Processing Time:

8 hours

-

USD $67.99

.
Super Rush Processing Time:

4 hours

-

USD $109.99

.
Is iVisa.com a safe service to process my travel documents?
You can rely on us to process your documents. iVisa.com offers the latest safety features to its customers to guarantee their information is protected. We comply with US consumer privacy laws. Please refer to our Customer Reviews section to verify what our users say about our services.
I have more questions. Where could I find more info?
The customer service center from iVisa.com is 24/7 available to receive your questions and provide you with the latest updates about who can travel to Kenya covid or any other topic.
iVisa.com Recommends
Kenya gained world recognition after remarkable achievements in the sports field. Over the past decade, Kenya's athletes obtained Olympic gold medals and established world-records in running disciplines. Studies have demonstrated that Kenyan athletes, especially those from Iten, have unique genetic characteristics that give them an advantage in competition. Being a renowned long-distance runner is the dream for many children in Kenya. Taking advantage of this asset, local touring companies offer tourists the possibility of experiencing a multiple-day training camp at the High Altitude Training Centre in Iten. This is a recommended activity for those travelers who want to test their physical limits against the world's top runners. If running is not your thing but still want to challenge your body, cycling through the Gates of Hell is the right activity to do. Hell's Gate national park is a protected area of 68.25 square km., named for the intense geothermal activity within its boundaries. During prehistoric times the whole area was a lake that provided food to early humans. It is a common venue to take a one-day trip from Nairobi to enjoy the cycling route full of spectacular views.