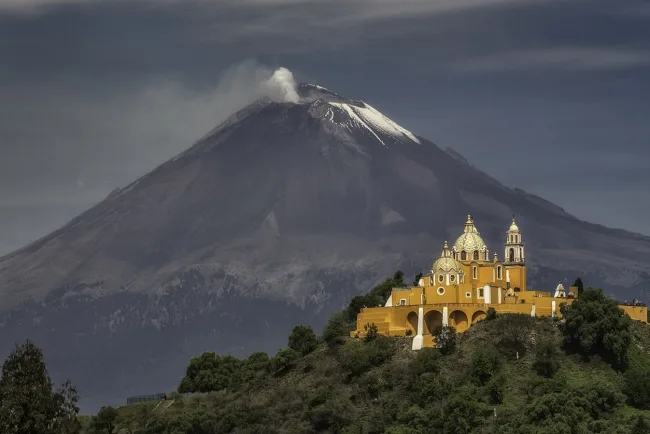 Get ready to explore the vibrant culture and breathtaking landscapes of Mexico! From ancient ruins to sun-kissed beaches in Cancun and Puerto Vallarta, there's something for everyone to enjoy.
If you're a Chinese citizen planning a visit, it's important to know about the Mexican visa application process and Tourist Card requirements.
Our handy guide has got you covered with all the valuable insights you need for a smooth and unforgettable trip.
What is the Mexico Tourist Visa for citizens of China?
The Mexico Tourist Visa is a mandatory document for foreign nationals requiring a visa to enter Mexico. It allows them to engage in various activities during their stay, including:
Tourism: Explore Mexico's captivating landmarks, ancient ruins, and vibrant cities.

Business: Attend meetings, conferences or explore potential business opportunities.

Cultural or sports purposes: Immerse yourself in Mexico's rich cultural heritage or participate in sports events.

Explore Mexico: Discover the country's diverse landscapes, from beautiful beaches to lush jungles.
It's important to note that the Mexico Tourist Visa strictly prohibits engaging in paid work or earning money while in Mexico. This visa is solely intended for non-employment activities, ensuring compliance with Mexican immigration regulations.
How long is the Mexico visa for Chinese citizens valid?
The Mexican tourist visa lets you enter the country for up to 180 days after issued It's valid for six months from the date it's issued and must be used within 90 days. You can stay in Mexico for up to 180 days and enter multiple times as this is a Multiple Entry visa. But if you want to stay longer, you need to ask for an extension from the Mexican Immigration Service (INM).
Do Chinese citizens need a Visa for Mexico?
Yes! Chinese passport holders must obtain a visa for tourism when visiting Mexico. China is not among the Mexico visa exemptions. They must also get a Mexico Tourist Card before entering the country.
Feeling overwhelmed by the process? Don't fret! We're here to assist you every step of the way, making sure you obtain a valid visa seamlessly.
Mexico Tourist Card
The Mexican Tourist Card or FMM is an important document for travelers entering Mexico from other countries. This document is not a visa nor a replacement for a visa but a travel document that helps Mexican authorities track the number of visitors.
A Mexican tourist card is necessary for Chinese visitors planning to travel to Mexico. However, please note that the card is only valid for leisure, vacation, or recreational purposes and can't be used for seeking employment.
Luckily, like the visa, you can apply for your Mexico tourist card online with us or download our app to apply on the go and have a more user friendly experience.
Please note that you can get your Mexico Tourist Card when you get to immigration. However, if you're traveling by land, you can apply for the Mexico Tourist Card-Land through iVisa beforehand.
Am I eligible for a Mexico Tourist Visa in China?
Chinese citizens who wish to apply for a Mexico Tourist Visa must fulfill the following eligibility requirements:
Hold a valid passport with a minimum validity of six months from the intended date of entry into Mexico.

Demonstrate sufficient financial means to cover the trip expenses and sustain themselves during their stay in Mexico.

Not be deemed inadmissible or prohibited from entering Mexico.
Complying with these eligibility requirements is vital for a Mexico Tourist Visa. We recommend thoroughly reviewing the eligibility criteria and visa requirements before submitting your application, ensuring a smooth and successful visa application process.
Apply for your visa in just a few clicks
Mexico Tourist Visa fee: Cost of the Visa for citizens of China
iVisa offers a standard processing fee of USD $149.99 and a government fee of USD $60.
In addition to our affordable price, you'll also enjoy the following benefits:
Our team of iVisa experts guarantees that your application will fully comply with government requirements.

Benefit from having unlimited access to a dedicated team of iVisa experts who will guide you through the entire application process, ensuring a smooth experience from start to finish.

With our simplified application form, you won't have to deal with tedious questions on the official government website. We provide straightforward questions and handle all the necessary work for you.

With our service, you can complete the form at your own pace, make changes whenever needed, and save your progress for later continuation.

By choosing iVisa, you gain exclusive access to a detailed step-by-step manual. This comprehensive guide includes valuable tips for answering challenging questions, a complete list of required documents, and thorough guidance to help you obtain your valid visa.
To make your visa application experience even smoother, you can download our app and submit your request faster from your mobile device. Select our service to have a seamless and trouble-free visa application process.
Mexico Tourist Visa application: How to apply easily in China
Applying for your visa with us is a walk in the park. While you still need to gather your documents and visit the embassy, our guidance and assistance make the entire process incredibly straightforward.
Here's how it works:
Step one: Fill out the user-friendly online application form with accurate personal details such as your name, contact information, employment particulars, and financial information. It's crucial to ensure that the information aligns with your identification documents.

Step two: Once you've completed the application form, choose the processing time that suits your preferences and proceed with the payment using your credit or debit card. It's as easy as pie!

Step three: Stay alert to your inbox as we'll promptly email you a comprehensive guide. This guide will walk you through each step of the process, from gathering the necessary documents to understanding where and how to submit them. We'll even assist in scheduling an appointment at the embassy.
What is the Mexico Tourist Visa processing time in 2023 for Citizens of China?
We guarantee a 30 days processing time for the Mexico visa application. It's important to note that our processing time doesn't include the government's processing time, so we recommend that you apply at least 2 months in advance.
Necessary documents for the Mexico Tourist Visa for Citizens of China
Before applying for your visa, make sure you have the following ready:
A passport or other travel document that meets the requirements outlined below.

Passport-size photograph that meets the specifications outlined below.

A booked return travel ticket indicating when you plan to leave Mexico.

Proof of sufficient financial means to cover the duration of your stay, which may include bank statements from the past three months.

Proof of accommodation, such as a hotel booking or the name and address of a friend or family member you'll be staying with.

Documents about your employment status.

A credit or debit card to pay the visa application fee.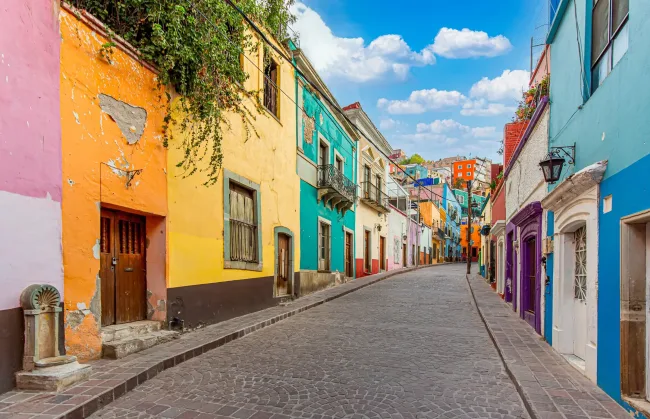 Mexico Tourist Visa passport requirements for citizens of China
To submit a Mexico visa application, your passport must meet the following conditions:
The passport must be valid for at least 6 months beyond your intended departure date from Mexico.

Your passport must have an available blank page for visa placement.

There should be no obvious damage to your passport.

The name on your passport must correspond with the name on your other identity documents.
Mexico Tourist Visa photo requirements for citizens of China
To apply for a Mexico visa, you must submit a passport-sized photograph meeting the following requirements:
The photograph must be in color and have a white background.

Your head should be facing straight toward the camera and should fill the entire frame.

Your eyes must be open and visible.

You should maintain a neutral facial expression with no smiling.

Don't wear glasses or headgear.

The photograph must be sized at 45 x 35mm.

Only one photograph is required for your visa application.
Mexico Tourist Visa requirements for minors
The application for minors must include the following:
A copy of the unabridged birth certificate.

Court documents (e.g. in adoption or shared custody cases)

Death certificate (if one of the minor's parents is deceased)

The child and both parents must appear in person for the appointment, or you must provide a police affidavit, confirming that the other parent has authorized you to apply for a visa and bring the child overseas.
What types of Mexican visas are available for Citizens of China?
Mexico Visitor Visa: Holders of this visa are permitted to remain in Mexico for a maximum duration of 180 days after issued (6 months). This visa is designed for individuals engaging in volunteer work, travel, or tourism purposes. It's important to note that the validity period of the Mexican visitor visa can't be extended.
Mexico Business Visa: Chinese nationals can use this visa to participate in various business activities, including trade exhibitions, seminars, conferences, and meetings.
Mexico Work Visa: Holders of this visa are eligible to work in Mexico if they have received a job offer or employment agreement from a Mexican-based business as a Chinese citizen.
Family Visa: To join a family member in Mexico as a foreign national, you must obtain a Mexico Family Visa, also called a Temporary or Permanent Resident Visa. If you intend to stay with your relatives in Mexico for more than 180 days, you must apply for this visa. However, if your visit is shorter than 180 days, a Mexico Tourist/Visitor Visa will suffice.
For these visas you can contact your local Mexican Embassy to find out more information on how to apply.
Remember to apply for the appropriate visa based on the duration of your stay to ensure a seamless and hassle-free entry into Mexico.
My Mexico Tourist Visa application was denied. What should I do?
Ensuring compliance with all requirements and providing accurate information is essential when applying for a Mexico visa.
In case of a visa application denial, please be aware that the Mexico visa process does not permit appeals. Consequently, if you wish to reapply, you must submit another application through our app or online. Our visa experts will help you every step of the way.
How to prepare for the Mexico Tourist Visa interview as a citizen of China?
Preparing for the Mexico Tourist Visa interview as a Chinese citizen requires careful attention to detail. Here are some essential tips to help you get ready:
Review your application: Familiarize yourself with the information you provided in your visa application. Ensure that all details are accurate and consistent.

Gather supporting documents: Collect all the required supporting documents, such as your valid passport, proof of financial stability, travel itinerary, accommodation details, and any other documents specified by the Mexican embassy or consulate.

Be knowledgeable: Stay informed about Mexico's tourist attractions, culture, and history. This will demonstrate your genuine interest in visiting the country.

Practice your interview: Prepare for possible interview questions, such as your purpose of visit, planned activities in Mexico, and your intent to return to China after your trip. Practice your answers to enhance your confidence during the interview.

Dress appropriately: Choose formal or business attire to create a professional impression. Dressing neatly and conservatively will show respect for the interview process.

Arrive early: Plan to arrive at the interview location ahead of time to avoid any unnecessary stress. Punctuality is valued and demonstrates your seriousness about the visa application.

Stay calm and confident: During the interview, maintain a calm and composed demeanor. Speak clearly, confidently, and truthfully in response to the interviewer's questions.
Remember, thorough preparation and a positive attitude can greatly increase your chances of a successful Mexico Tourist Visa interview.
Things to do in Mexico
Here are four interesting things to do in Mexico:
Visit the ancient Mayan ruins: Explore archaeological sites like Chichen Itza or Tulum to marvel at the impressive structures and learn about the fascinating Mayan civilization.

Discover Mexico City: Immerse yourself in the vibrant capital city, Mexico City. Explore historic landmarks, visit world-class museums like the National Museum of Anthropology, and indulge in delicious street food.

Relax in Riviera Maya: Unwind on the stunning beaches of Riviera Maya, where you can snorkel in crystal-clear waters, explore underwater caves (cenotes), or visit the ancient ruins of Tulum.

Explore the colonial charm of San Miguel de Allende: Wander through the picturesque streets of this enchanting colonial town, admire the colorful architecture, and visit art galleries and local markets.
You can find out more about how to prepare for your trip, what to eat and where to go in our complete Mexico guide.
Mexico is an exhilarating and captivating destination to explore. With its breathtaking coastlines, vibrant cities, and diverse wildlife, there's something to delight every traveler. Immerse yourself in the enchanting landscapes, catch the perfect wave at world-renowned surf spots, or encounter mesmerizing Mexican wildlife, including jaguars, toucans, and other iconic creatures. Whatever your interests may be, Mexico has it all. So start planning your dream getaway, and let us handle the visa application process for you. We're here to take care of all the necessary arrangements, allowing you to focus on creating unforgettable memories.
How to contact iVisa
If you have any questions about the application, don't hesitate to contact our customer service team, who will be able to answer any questions you may have via online chat. You can also email us at [email protected].