COVID-19 impacted tourism worldwide. Local authorities have followed World Health Organization protocols and developed COVID-19 entry rules. Besides the usual travel documents, presenting proof of vaccination status and a negative PCR test result became mandatory to visit Oman during the pandemic. But since the virus is under control, Omani authorities have relaxed these travel restrictions.
Since February 21, 2022, the Oman Health Declaration is no longer necessary to enter the country. The local government eliminated the vaccine, testing, and quarantine requirements too.
This article will provide further information about the current local laws regarding COVID-19 and helpful advice for your trip to Oman.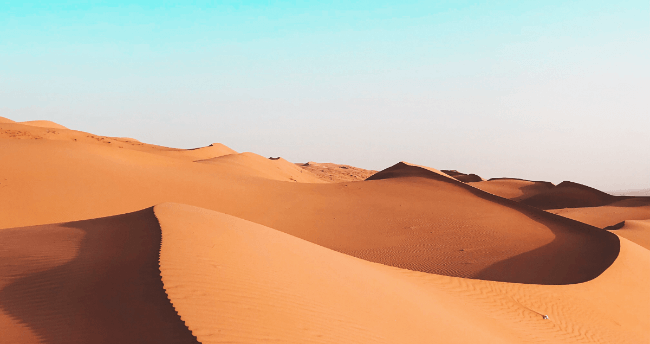 Frequently Asked Questions
WHAT ARE OMAN COVID REQUIREMENTS?
Currently, Oman has no restrictions or requirements related to COVID-19. All you need to visit the country is a visit visa. In many cases, travelers can apply online for Oman Tourist Visas and don't need consular services.
WHAT IS THE QUARANTINE REQUIREMENT WHEN ENTERING OMAN?
All travelers used to quarantine for seven days upon entering Oman during the pandemic. Air travelers had to reserve a room in licensed hotels for three nights at their own cost and take a COVID-19 molecular test on arrival at their own cost as well.
But the good news is that there are no longer quarantine requirements on arrival for foreign nationals. The government has liftedCOVID-19 restrictions.
If you tested positive for COVID, you should exercise caution and be isolated.
ARE THERE ANY QUARANTINE EXEMPTIONS?
Since quarantine on arrival is no longer a requirement in Oman, all travelers are exempted from it. If you want to be cautious, you may purchase travel insurance in case of needing medical treatment during the trip.
DO I NEED A COVID VACCINE OR VACCINATION CERTIFICATE TO TRAVEL TO OMAN?
The Omani government used to require a vaccination certificate indicating that the traveler was up-to-date with the vaccine doses. But proof of COVID vaccination is not required for entry into Oman anymore. Vaccinated travelers and unvaccinated ones can enter the country.
DO I NEED A NEGATIVE COVID-19 TEST RESULT TO ENTER?
Passengers traveling in Oman had to submit a negative COVID-19 PCR test performed within 72 hours before their arrival time in Oman. The COVID-19 PCR test had to be a validated and certified by a medical test result written in Arabic or English. But since the virus is under control, Omani authorities no longer have COVID-19 testing requirements. There aren't current international travel restrictions related to the virus.
DO I NEED A HEALTH INSURANCE TO ENTER OMAN?
During the COVID-19 pandemic crisis, all passengers arriving at the Sultanate of Oman were required to have international insurance for medical emergency assistance covering the cost of treatment from COVID‑19 for one month. The service had to come from a licensed health care provider.
Nowadays, since the Oman authorities lifted the COVID-19 restrictions, medical insurance is no longer mandatory for this trip. But here's a piece of travel advice: It's always better to travel with insurance, so if you have any misfortunes, you don't need to worry about expensive medical bills.
WHAT ARE THE REQUIREMENTS FOR THE ENTRY OF FOREIGNERS INTO THE SULTANATE OF OMAN WITHOUT A VISA?
You have your international driving permit on hand, and you are ready to explore Oman. But first, you need to meet the requirements for Oman entry. They are the following:
The visitor must hold a passport valid for a period not less than six months.
The traveler must hold a confirmed return travel ticket, a confirmed hotel reservation, health insurance (optional), and a sum of money that enables the visitor to cover the cost of living during the stay in the Sultanate of Oman.
The visitor must agree not to work in the Sultanate of Oman.
It's necessary to present an Oman Visa.
Since there are no COVID-19 restrictions, you don't need to present a Health Declaration on arrival.
CAN I APPLY ONLINE FOR AN OMAN VISA?
The answer for most travelers is yes, you can. Since February 2018, the Royal Oman Police (ROP) has offered an online system and visa policy for visitors to apply for their Oman tourist visa. This eVisa facilitates the process for tourists traveling to Oman and reduces the waiting time at the arrival terminal.
There are options for multiple-entry and single-entry visas, but they are all for tourism and business purposes only. The application process is simple and quick, and you submit all information on the iVisa application page in just a few minutes. You will receive the document via email and you will be ready to travel.
If you are a GCC resident, you can also apply online for an Oman Visa, but the requirements are a bit different. Click here to read more about it.
WHAT ARE THE REQUIRED DOCUMENTS TO APPLY FOR AN OMAN EVISA?
You have to provide a few documents to apply for visit visas online. The travel advice is to have all of them hand to apply, and during arrival as well.
Personal information - Name, date of birth, gender, nationality, and contact details.
A valid passport - The passport validity must be at least six months after the arrival date to Oman.
A recent digital passport photo - You can use the iVisa Photo Service if you need one.
Sometimes, the Omani government may ask for supporting documents, such as proof of accommodation and airline confirmation, and especially the return flight ticket. It's a measure to ensure your intention to leave before your visa expires.
HOW CAN I APPLY?
The local laws allow most travelers to apply for an Oman eVisa. The authorities developed this process to facilitate visa application, and when you count on iVisa services, it's effortless. Applicants can fill out the eVisa form in three easy steps with iVisa. Using our fully online application form shouldn't take you longer than 5 minutes to complete!
First, fill out the eVisa application form with all personal and travel information, including the same passport you are traveling with. Attach any documents requested.
Second, choose the processing speed that best suits you and pay the Oman visa price with a credit or debit card.
Third, sit back, relax, and wait for your Oman eVisa to arrive via email.
Our experts will double-check your visa information and make sure everything looks good. If we have any questions, we will contact you via email. You will receive your approved eVisa via email in your chosen time frame.
WHAT ARE THE COSTS AND PROCESSING TIMES OF THE OMAN EVISA APPLICATION?
The prices and processing times will depend on which Oman eVisa you are eligible for or which one suits your traveler's needs the most. iVisa offers the following options:
Single-entry eVisa:
Standard processing time is

4 Business Days

, costing

USD $83.49

.
Rush processing time of

2 Business Days

, costing

USD $106.99

.
Super rush processing time of

1 Business Day

for

USD $131.99

.
Multiple-entry eVisa:
Standard processing time is

4 Business Days

, costing

USD $161.49

.
Rush processing time of

2 Business Days

for

USD $184.99

.
Super rush processing of

1 Business Day

for

USD $209.99

.
GCC Resident Visa:
Standard processing time is

4 Business Days

costing

USD $74.99

.
Rush processing time of

2 Business Days

for

USD $126.99

.
Super rush processing of

1 Business Day

for

USD $189.99

.
Oman eVisa sample
IS IT SAFE TO USE IVISA'S ONLINE SERVICES?
iVisa has created a system that protects you from internet dangers incurred from utilizing online services. We know how important security is, and you can be sure that we put a lot of effort into keeping your data safe. You can check out our reviews from customers worldwide.
WHAT IF I HAVE MORE QUESTIONS?
Do you still have questions about the COVID-19 requirements or Oman eVisa? You can chat with our experts from customer service, or send an email to [email protected]. They will be happy to assist you with anything you need 24/7.
Oman Travel Tips
Before traveling to Oman, there is some important information to have to avoid problems with the local police. It's ordinary things, but it's important to show that you respect local traditions.
It's prohibited to wear military or similar clothing in Oman.
There are strict traffic laws, with penalties for the possession, use, or trafficking of illegal drugs. Convicted offenders can expect lengthy jail sentences and heavy fines. Even the death penalty could apply.
You can't drink alcohol outside hotels that are licensed for that. Be aware that public intoxication is an offense.
Dress conservatively, behave discreetly and respect religious and local customs to avoid offending residents.
During Ramadan, avoid eating, drinking, and smoking in public places.
Be aware that dual citizenship is not legally recognized in Oman.