When planning a trip abroad, you should always take into account whether you'll need to take a connecting flight during the journey. In addition, you have to consider if you will leave the airport where you'll make the connecting flight, or if on the contrary, you'll be able to stay in the transit lounge without any problem.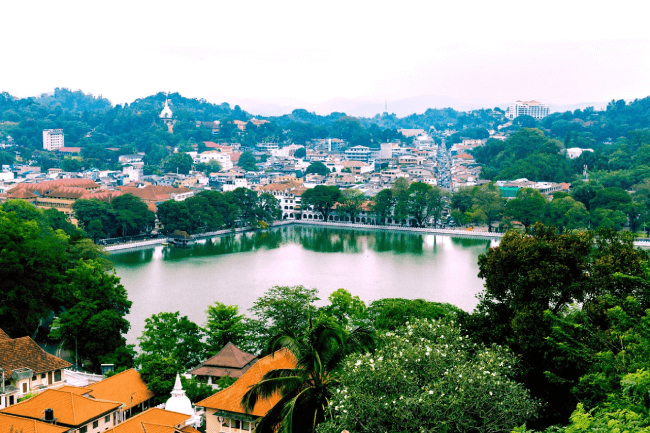 This detail shouldn't be missed at any time, especially if you're Pakistani and you have to make a stopover in Sri Lanka. Depending on your circumstances, you may have to apply for a Sri Lanka transit visa for Pakistani citizens. The good news is that this boils down to an online document that you can get at iVisa.com, called ETA.
If you want to know more information about this document, continue reading this article.
Frequently Asked Questions
What is a Sri Lanka ETA and why do I need it?
The Sri Lanka ETA is the acronym used for Sri Lanka Electronic Travel Authorization. This is an official online document that permits travelers to enter Sri Lanka with a digital link in the passport.
As a Pakistani citizen, you need this document to enter Sri Lanka, even if you're just there for a stopover, and you leave the airport. You can apply for this eVisa online.
What do I need to apply?
Before you continue with your ETA application, note that you need to have these items, which are nothing out of the ordinary:
Passport with at least 6 months of validity. you also have to scan the information page.
Digital passport photograph.
Credit/debit card or PayPal account for the payment of your document
Email address.
What are the prices and the processing times?
The cost is probably one of our readers biggest concerns about digital visas. That's why iVisa.com offers you three options according to your needs:
Standard processing: for this option, your visa is processed within

5 days

and it costs you

USD $75.49

with all services included.
Rush processing: you'll receive your visa within

3 days

with a cost of

USD $106.49

(fee included).
Super Rush processing: is the fastest alternative iVisa.com offers. That's why you can receive your visa in only

24 hours

and it has a price of

USD $141.49

also with all fees included.
You can start here to get ahead with your application for the ETA, which functions like a Sri Lanka transit visa for Pakistani citizens.
How much time do I need to set aside to apply for this document?
You only need a few minutes to send your application with iVisa.com. After that, we'll take care of the rest and we will promptly inform you about the application's status by email.
How can I apply for the Sri Lanka ETA?
The application for a Sri Lanka Tourist eVisa is very straightforward. It has only three steps to complete:
The first step will ask you to fill in your overall info. You need to select the processing time from the options mentioned above.
The second step will ask you to check what has been filled in at step one and make the corresponding payment.
The third step will ask you to upload the items required.
Once you finish these steps, you're ready you submit your form and wait for your eVisa to arrive. In case you need assistance to fill your application, iVisa.com has a reliable customer service department that you can reach out to at any time.
What happens after I finish the application form?
Once your application is done, you'll get the eVisa via email. you don't have to visit the embassy at this point. We'll do the tedious part for you so you don't waste valuable time. After that, you can present a printed version of your ETA together with your passport once you enter Sri Lanka.
How do I apply for my family members or friends?
To start with, make sure that you have all the required documents (you can check them over using the question at the beginning of this article). If you're applying for only one friend or family member, just apply here and write their personal details. In case you need to apply for more than one friend or family member, you can do so by clicking on 'Add new applicant' in the application form, after that, you just have to complete the information according to what appears on the screen.
Can I extend my stay beyond the 30-day limit?
If you want to stay for more than 30 days in Total in Sri Lanka, you have to consider an extension, but that's not available on our website. The ETA may be extended to 90 days after issued on the first visit, and a further 90 days on the second trip. The application for the extension must be submitted to the Department of Immigration's visa section.
Is it safe to use iVisa.com?
We are a professional service provider issuing official Sri Lanka eVisas (ETAs) since 2013, and we always work hard to make sure that our clients' information is always safe. In other words, you can feel confident using our services because we have a high-quality system that won't endanger any of your private data.
You can check out reviews here and see what hundreds of happy customers say about us.
Where can I find more information if I still have questions?
In case you want personalized service, we invite you to contact us through this link, because there you can be attended to by one of our agents.
Now, if you prefer to read other questions about the Sri Lanka transit visa for Pakistani citizens or find out more about another travel document, we recommend you go to our homepage.