Important: we remind you that we currently don't have the Sri Lanka Visa for Syrians available because it's now mandatory to have a consular visa. Even so, we invite you to stay alert to our page because we'll be able to offer you another alternative soon.
If you want to travel to Sri Lanka, remember that you must first know what type of document you need to enter. Depending on your nationality, you may only need a Sri Lanka ETA or a similar document, so we recommend using our visa checker to confirm.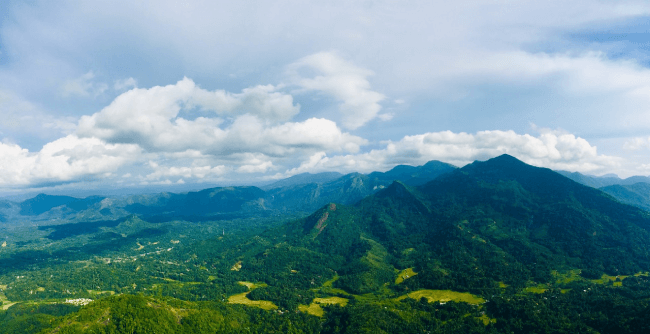 In the case of Syrian citizens, it's important that they have a Sri Lanka Visa for Syrians, but for now, this document can only be obtained from an embassy.
Even so, we can offer you information about the Sri Lanka ETA in this article because it is very likely that in the future this document will be available for Syrian nationality.
Frequently Asked Questions
Do Syrians need a visa to enter Sri Lanka?
Yes, Syrian passport holders need a visa to travel to Sri Lanka. If you're Syrian, you can only get a Sri Lankan consular visa now, but hopefully, you'll be able to apply for an ETA very soon.
What is a Sri Lanka ETA?
The Electronic Travel Authorization (ETA) is the real name of the ETA, which is a system that offers you an official document to enter countries like Sri Lanka. By having the Sri Lanka ETA, you're allowed to enter this country legally thanks to an automated system that recognizes your passport.
The ETA is a great alternative to the consular visa because it allows you to save time thanks to its effortless processing. You can apply for the Sri Lanka ETA using the website hosted by iVisa.com.
What do I need to apply for a Sri Lanka ETA?
To apply for an ETA you need to provide some information so that iVisa.com can sort out the bureaucratic part. The list is quite short, and you should have no trouble with getting everything on it. Here's what you need to come up with:
Passport with at least 6 months of validity. You also have to scan the information page.
Digital passport photo.
Credit/debit card or PayPal account to pay for the service
Return or onward flight ticket.
An email address to receive the information.
What are the prices and the processing times for the Sri Lanka ETA?
This is probably one of the most important things when planning a trip. The budget is important, especially when applying for a travel document that will be obligatory to enter your destination. That's why iVisa.com gives you three options according to your needs:
Standard processing: for this option, your ETA is ready in

5 days

and it costs you

USD $86.99

.
Rush processing: you'll receive your Sri Lanka ETA in

3 days

with a price tag of

USD $128.99

.
Super Rush processing: this is the fastest option you can choose. That's why you can obtain your ETA in only

24 hours

and it has a price of

USD $178.99

.
Keep in mind that these prices are based on an average for the Sri Lanka ETA. They might vary from nationality to nationality.
Another thing you have to remember is that we'll always let you know the total price before paying, and our prices include all the fees.
How can I apply for a Sri Lanka Visa for Syrians?
The application form is divided into three simple and effortless steps:
The first step will ask you to fill in your personal information like name, address, passport info, e-mail, and so on. You must choose the type of ETA and the processing time as well.

In the second step of the application process you have to make the payment and review the information you gave in the first step. You can pay iVisa's fees using a credit/debit card or PayPal. As for the review, keep in mind that the information you provide must be 100% accurate. If there's a mistake in your online form, you won't be able to fix it once it's sent, and you'll have to repeat the process. We recommend you to double-check everything before clicking the submit button.

In the third and last step, you'll have to upload the items we mentioned in the list above (passport scan, passport sized photo if necessary, etc.) and click on 'submit' to complete the process.
What should I do after I complete an online form on iVisa.com?
Once your application is ready, you will obtain the e-Visa by email, meaning that you won't have to visit the local embassy at any time. We do the time-consuming part of the process for you so you don't waste time on tedious tasks. After that, you can present a printed version of your ETA along with your passport once you arrive in Sri Lanka, but it's not a must because your ETA will be electronically linked to your passport.
Do children have to apply for a Sri Lanka ETA as well?
Only if they're younger than 12 years old. Kids under 12 years old are exempt from paying for the Sri Lankan ETA.
What if I make a mistake while applying?
In case you make a mistake while offering your personal details, then we recommend you to talk to one of our customer service representatives as soon as possible. This way, you'll be able to receive proper assistance about that.
How safe is iVisa.com?
You can be sure that our services are reliable, especially since we work with a high-security system that won't allow your personal data to leak and end up in the wrong hands.
That's why until now we are the favorite option of many travelers, who have placed their trust in our page, and you can see why when you check out the feedback they've left us here.
I still have questions about the Sri Lanka Visa for Syrians, where can I find more information?
Remember that you can contact us at this link through chat if you have questions about our services. You can also enter the website here to learn more about the Sri Lanka Visa for Syrians.