In this article, we'll explain to you how to obtain a Uganda visa in Nigeria. Citizens of Nigeria need to get a visa before entering Uganda. It is part of Uganda's travel and immigration policy. Those from non-visa-exempt countries who are traveling for tourism or business need a visa to enter Uganda. Apply for the Uganda visa through iVisa.com. It is quick and easy to use.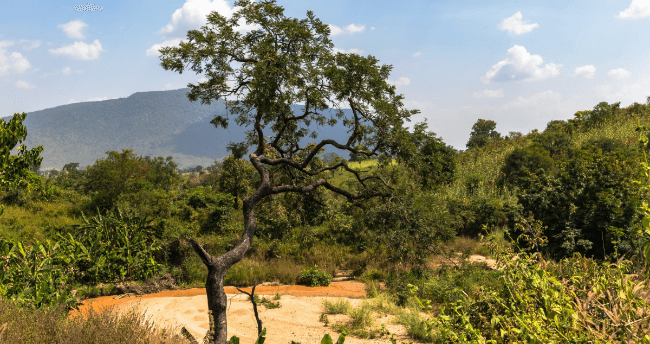 Nigerian citizens must submit the proper travel documents to ensure smooth travel. Make sure everything is in order before departure. Get the help of iVisa.com to avoid unnecessary issues. Keep on reading this article for more details on how to obtain a Uganda visa in Nigeria.
Frequently Asked Questions
I Am From Nigeria, Do I Need A Visa For Uganda?
You will need a visa to enter Uganda if you are from Nigeria. Consult iVisa.com's Visa Checker Tool if you have any doubts.
For how long is my Uganda visa valid?
Uganda's single entry electronic visa is valid for 90 days after it is issued. With an eVisa, you can stay up to 90 days in Uganda. There is also the option of obtaining multiple entry visas. Single entry visas are processed within 4 business days. Get your Uganda visa through iVisa.com. It is fast, secure, and easy to use.
What Is the Uganda Tourist eVisa?
Uganda's online tourist visa is valid for three months from approval, while multiple entry visas are valid for six, twelve, or twenty four months for those who specify their requirements. In just a few minutes, applicants can complete the easy online form for the eVisa.
What are the details required to complete the application process?
iVisa.com offers a simple application process. Just need to give these details:
Valid Passport: You need to provide a copy of your valid passport (with two blank pages available for stamping). There should be a remaining validity of 180 days after arriving in Uganda.
Payment method: Select a payment method. PayPal or a Debit/Credit card can be used to pay.
Email Address : You will get the processed documents through email.
What Are The Processing Times And Prices For The Uganda eVisa?
For Nigerian citizens, applying for an Uganda visa, iVisa.com offers three options:
Standard Processing service: Taking care of your application at an affordable price. Within average times, you will receive a reply.
Rush Processing Option: Receive a faster response by paying a higher fee.
Super Rush Processing Option: The highest fee guarantees the fastest processing of your application.
How Can I Apply For Uganda Visa?
Just follow these steps:
Fill the online form the questions in the electronic form and select a processing time (Standard, Rush, or Super Rush).
Check your information and pay for the professional service with a credit/debit card or a Paypal account.
Attach any supporting documents required.
How Safe Is iVisa.com For Getting Uganda eVisa?
The security of iVisa.com's database is top-notch, and the safety of your personal data is our top priority. There is no better way to protect your personal information. Go to our comments section and confirm we are your best alternative for your journey to Uganda.
I Have More Unresolved Questions. Where Do I Find More Information?
If you have specific questions, reach out to our incredible support agents. Any questions you may have can be answered by them anytime 24/7. For prompt assistance, email us at [email protected].
iVisa.com Recommends
This country is dotted by green hills, azure valleys, and jagged mountain peaks. Immediately nearby are grasslands where lions stalk their prey, shallow pools where hippos leisurely swim, and dense forests where mountain gorillas progress purposefully through the trees. On its way across Africa, the River Nile transforms calm Lake Victoria waters into a torrent of raging rapids.
A country that is less familiar and less traveled in East Africa, Uganda is no less fascinating. The National Park of Queen Elizabeth and Kibale Forests in Uganda have habituated chimpanzee families that have been trained to tolerate humans in their presence.
It's possible to do a half or full-day tracking experience, during which you hike through the forest to find the group before spending time in the wild watching them. You may be able to make friends with them if you are lucky enough.
Even though Uganda doesn't have the cachet of Tanzania's Serengeti or Kenya's Masai Mara, wildlife spotting still ranks among the top tourist attractions in Uganda. Even a safari enthusiast will be delighted by the variety of animals you can see in Uganda. Plus, Uganda's population is less dense, meaning you can more than likely see the animals alone and the cost is lower.