While applying for an Indian Medical eVisa you'll be asked to have a Medical Invitation Letter, but that document is not difficult to get if you're looking for a Medical procedure in India. It is the letter from the hospital you're going to. With this document, you can apply for your eVisa with no issues.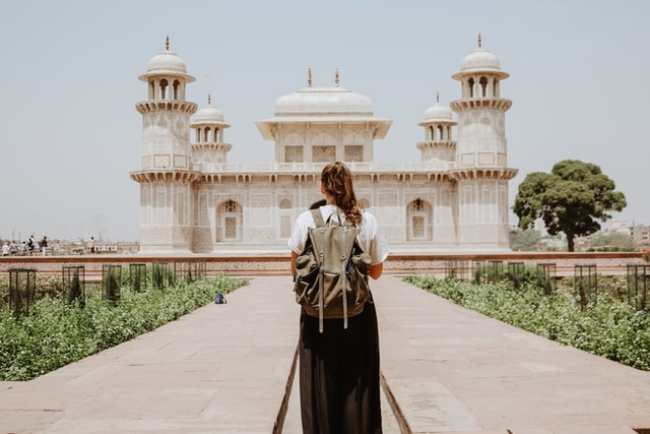 Applying for the Indian Medical eVisa shouldn't be an issue, especially with an Indian medical visa invitation letter on hand. However, we suggest you read the following article to learn all about the online process.
See all about the Indian Medical eVisa and the Indian medical visa invitation letter below.
Frequently Asked Questions
What are the COVID-19 conditions to enter India?
It depends on your nationality and other requirements, which is why we suggest you go to our Indian Medical eVisa product page to get the most up-to-date information about visiting India safely.
To learn more about the Indian medical visa invitation letter, please read the information below.
What is an Indian Medical eVisa and how can I apply for it?
The Indian Medical e-Visa is an authorized travel document that allows you to travel to India. This document can only be used for medical treatments (and these should be recognized at an authorized hospital or treatment center in the country).
To apply for this eVisa, you must complete this 3-step online process:
Step 1: Fill out the online request form and choose a processing speed.
Step 2: Review the information to correct mistakes and pay for the fees with a debit or credit card.
Step 3: Upload and join the documents or items required and click on 'submit' once you're ready to finish the entire process.
Then, stay alert to your email inbox to receive the corresponding Indian Medical e-Visa.
Learn more about the Indian medical visa invitation letter below.
What are the requirements to apply for this eVisa?
The list of requirements will depend on your nationality, but most of the time, you have to get the following items and documents to get the process started:
Your passport with a valid expiration date (6 months of validity counting from the date of arrival).
A valid hospital letter.
A few scanned copies of your passport's information page.
A yellow fever vaccination card at the time of arrival in India (especially if you're coming from a yellow fever risk country).
An email address to obtain the eVisa.
A debit or credit card to complete payments.
To see other information about the Indian medical visa invitation letter, please read below.
What are the costs and processing times for this document?
The price you have to pay for your eVisa will depend on the processing speed you choose. As for that, we offer three processing options, and these are:
Standard Processing Option:

USD 133.99

-

5 days

Rush Processing Option:

USD 173.99

-

3 days

Super Rush Processing Option:

USD 230.99

-

2 days
Get other information about the Indian medical visa invitation letter below.
Is iVisa.com a 100% safe website?
Yes, we have created a reliable website and we also have a reliable work team. You can be sure that your private details are well-guarded and in safe hands. Nevertheless, if you still have questions, please check our comments section to see what our clients think about us.
Where can I read more about the Indian medical visa invitation letter?
You can learn more about the Indian medical visa invitation letter by continuing exploring iVisa.com, or by contacting our agents via chat online, they'll be ready to assist you at any time!
iVisa.com Recommends
India is one country full of tourist attractions, and that's why its tourism is constantly increasing. Here, you can explore a lot of things, not only the Taj Mahal.
A good example is the City Palace, a complex of courtyards, gardens, and buildings. The amazing City Palace is right in the center of the Old City. The outer wall of this place was built by Jai Singh II, but within it, the palace has extended and adapted over the centuries. Therefore, you can see palace buildings from different eras here, including some from the early 20th century. City Palace is an amazing blend of Rajasthani and Mughal architecture.
Another place you must visit in India is Amber Fort, an extensive palace complex that was built from pale yellow and pink sandstone, and white marble. This fort is divided into four main areas, each with its particular courtyard. There's a small chance of visiting the fortress on elephant-back, but animalist groups have criticized this action because of some reports of abuse. As an alternative, you can trudge up to this place from the road in 10 minutes or less.