During the last decade, the world has observed how traveling has become an essential part of almost every person's life. Nowadays, more people fall in love with traveling and discovering new places, meeting new persons, and learning new cultures. Even though we may get lost thinking about all the activities and all the locations we will visit, we must not forget that the best thing for our trip to be as we expect, is to start planning it in advance. Having said that, the best advice we can offer before you start organizing your trip is that you should inform yourself and be aware of the health situation and states of emergency in the country you want to visit may or may not present, due to the current pandemic.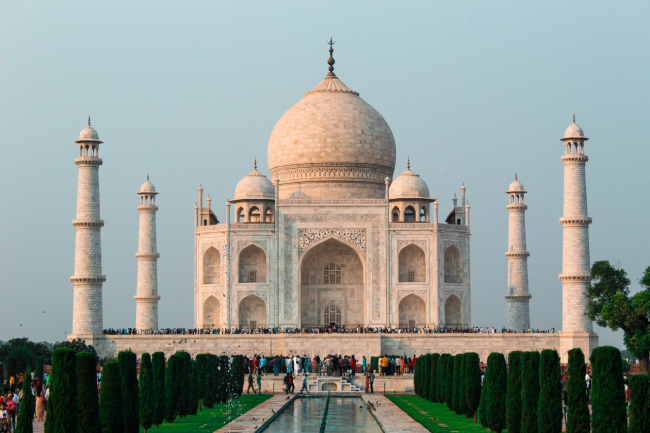 India is a country extremely rich in tourism and culture. It is extremely exotic that makes it the best alternative to staying out of the routine. But like any other country, it has some curiosities that you may want to know beforehand. That is why in this post we will explain to you everything you need to know and decide if India is a safe place for the Irish, so keep reading.
Is India safe for Irish people?
All trips carry a risk. India, as we have previously described, is a beautiful country, but full of customs that perhaps are not entirely of your liking. So you must remember that you are in a country with a culture and customs different from yours.
It is a safe country. but please, take the necessary precautions for this trip. You must be aware of your belongings, of whom you trust, to pay only what is fair and not more just to be from abroad, be careful with what you drink and with what you eat. Maybe your stomach is not used to all the spices that are used in Indian gastronomy.
For that reason, we offer you the Embassy Registration Service. You will receive updates for the situation in India and also, you and your trip will be registered on their embassy. This will be very helpful if you are facing an emergency during your trip to India, like losing your travel documents, visa, or any other kind of emergency.
What is the Embassy Registration and how it works?
An Embassy Registration, as its name states, is the register of your information in the Irish embassy located in India. This serves as a measure to avoid any inconvenience in case you suffer an accident during your trip. The embassy will notify the government in the country of your current situation in case you need to travel back to Ireland for any reason.
Luckily, we can help to process the India Embassy Registration for any nationality. Thanks to this document, Irish travelers have completed their trip in the safest way possible and with no issue.
It is really simple to obtain this Embassy Registration since you can apply for it online through our website.
Indian Security advises for the Irish:
Even though India is a beautiful country, it can be a dangerous place to visit as any other in the world. Since this article's main goal is to inform you about all the things you may find in this country, here we leave some tips to keep you out of trouble:
1. Will the language be an issue?
Hindi is the official Indian language, but many people understand and speak English, so most of the time you should not have a problem trying to communicate with others. However, bear in mind that some bad intended persons may take advantage of their accent to provide you bad information or take advantage of you. It is well known that foreigners are the main target of scammers and robbers due to their lack of knowledge about the country. For this reason, we recommend you keep your tourist guide always near to you.
2. How is the weather in India?
The climate in this country is very varied, generally, from July to September it is the monsoon season (although sometimes it extends a little). The best time to travel is between December and March. Remember to pack socks, light clothing, and scarves if you plan to visit the temples, insect repellent, and disinfectant. Since most travelers are not as accustomed as Indians to high temperatures or high levels of humidity, they may suffer from an illness during the first days of their stay.
3. How safe is the Indian food in the streets?
Gastronomy can be found very easily in this country. You will see a food stand almost every time you turn a corner. This is something that is part of Indian culture. Nonetheless, though their food may be incredibly delicious, given our current situation it can be risky to try street food that does not follow the proper health disinfection.
We understand that travelers enjoy exploring new flavors when they visit a foreign country, but we recommend you to take the proper precautions in order to keep you and your travel mates safe.
4. How is the health situation in India?
Given the outbreak our world is currently experiencing, the Indian authorities have declared a national lockdown and travel suspension. All the measures that have been taken have prevented the spread of this disease through the whole territory. Even though India is more populous than other countries that are having a hard time dealing with the pandemic, only 2% of its population has been infected. Many specialists have stated that this low percentage may be due to the country's own characteristics. As we mentioned in a previous paragraph, India has high temperatures and a level of humidity that avoids the virus to have a good environment to develop.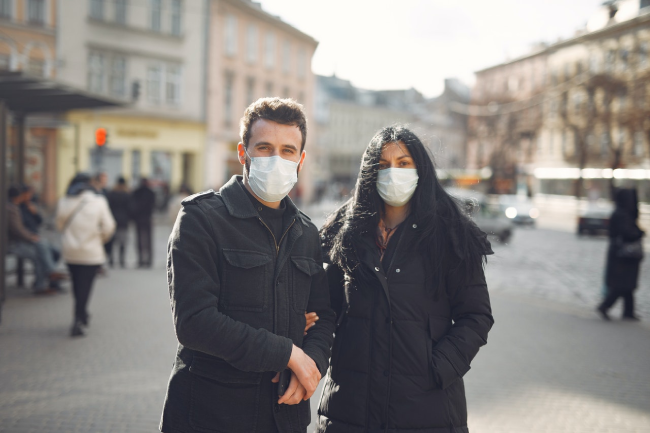 Another measure the Indian government is taking to keep visitors and citizens safe during this pandemic is the Health Declaration. Upon their arrival, travelers must present this document whose purpose is to prove that persons do not have this disease nor any of its symptoms. Here at iVisa.com we know that dealing with more travel documents can be a real nuisance and, thinking about you, we now are processing this document so you do not have to deal with any embassy to obtain. Check this link for more information.
Where can I get more information regarding the Embassy Registration?
For further assistance about this topic, feel free to contact one of our customer service agents through our live chat and they will solve all your queries.
Rest assured since we have been providing travel assistance to persons from different nationalities since our foundation in 2013. Our main goal is that you have the best experience during your travel, so do not hesitate to get your Embassy Registration here and start enjoying your trip!
Don't wait any longer and request your embassy registration with iVisa.com.