Traveling to Japan in these unprecedented times means that you must clarify the current requirements for entry to Japan COVID. All arriving passengers must fill out the Japan Health Declaration. Fortunately, iVisa.com can help you get it quickly while preparing everything for your trip.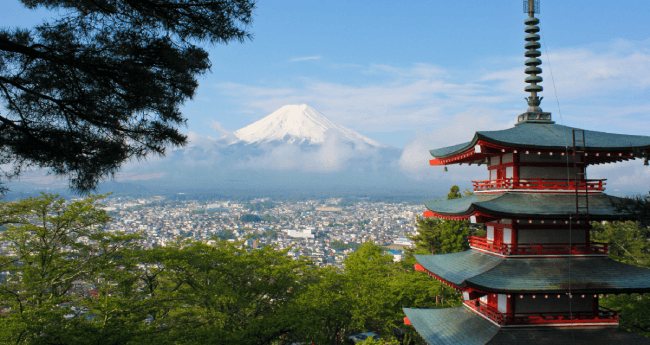 What should I do to get the Japan Health Declaration?
As you know, the Japan Health Declaration is part of the documents required for entry to Japan COVID. You will have to complete the following steps to get your form:
Fill out the application form on our website. Once you finish, choose how quickly you want to receive your document.
Continue with the payment method. Currently, iVisa.com accepts any of your debit/credit cards or just your PayPal account.
Finally, upload the required docs (Such as your scanned passport), and submit your application when you feel ready.
Why should I apply in advance?
You will receive your document from experts who will verify that everything is correct to present it to immigration authorities. Besides, you won't have to spend time filling it out when you arrive, because you will be ready for your trip.
Find out more about the entry to Japan COVID in the following lines.
Apply right now for your document
Frequently Asked Questions
What do I have to keep in mind for the entry to Japan COVID?
Currently, there is a travel ban for most visitors. If you travel from any of the following countries, you can't enter Japan unless you have permission from the government:
Bangladesh, Bhutan, India, Indonesia, Malaysia, Maldives, Myanmar, Nepal, Pakistan, Philippines, Canada, United States of America, Argentine, Antigua and Barbuda, Bahamas, Barbados, Belize, Bolivia, Brazil, Chile, Colombia, Costa Rica, Cuba, Dominica, Dominican Republic, Ecuador, El Salvador, Grenada, Guatemala, Guyana, Haiti, Honduras, Jamaica, Mexico, Nicaragua, Panama, Paraguay, Peru, Saint Christopher and Nevis, Saint Vincent and the Grenadines, Suriname, Trinidad and Tobago, Uruguay, Venezuela, Albania, Andorra, Armenia, Austria, Azerbaijan, Belarus, Belgium, Bosnia and Herzegovina, Bulgaria, Croatia, Cyprus, Czech Republic, Denmark, Estonia, Finland, France, Georgia, Germany, Greece, Hungary, Iceland, Ireland, Italy, Kazakhstan, Kosovo, Kyrgyz, Latvia, Liechtenstein, Lithuania, Luxembourg, Malta, Moldova, Monaco, Montenegro, Netherlands, North Macedonia, Norway, Poland, Portugal, Romania, Russia, San Marino, Serbia, Slovakia, Slovenia, Spain, Sweden, Switzerland, Tajikistan, Ukraine, United Kingdom, Uzbekistan, Vatican, Afghanistan, Bahrain, Israel, Iran, Iraq, Jordan, Kuwait, Lebanon, Oman, Palestine, Qatar, Saudi Arabia, Turkey, United Arab Emirates, Algeria, Botswana, Cabo Verde, Cameroon, Central Africa, Comoros, Ivory Coast, Democratic Republic of Congo, Djibouti, Egypt, Equatorial Guinea, Eswatini, Ethiopia, Gabon, Gambia, Ghana, Guinea, Guinea-Bissau, Kenya, Lesotho, Liberia, Libya, Madagascar, Malawi, Mauritania, Mauritius, Morocco, Namibia, Nigeria, Republic of Congo, Rwanda, Sao Tome and Principe, Senegal, Sierra Leone, Somalia, South Africa, South Sudan, Sudan, Tunisia, Zambia, Zimbabwe.
All visitors from authorized countries will have to present a negative result from coronavirus. It must be a COVID-19 PCR Test. Moreover, they will have to complete the Japan Health Declaration and declare their medical condition before their trip. Fortunately, you can get the Japan Health Declaration with iVisa.com by completing our application form. Our experts will process your request, and it will be yours. That's what you have to know about the entry to Japan COVID.
Apply right now for your document
What information do I need to provide?
Please, consider the guidelines for the entry to Japan COVID before traveling. If you want to get the Japan Health Declaration, follow the next list of items before applying:
You will have to provide us your email address to send you the document and contact number if we need to get in touch with you.
It is mandatory that you scan your passport and attach it.
Choose the payment method you will use for the process.
Apply right now for your document
Do I need to take a COVID-19 test before traveling to Japan?
COVID test prior to arrival: PCR within 72 hours.

COVID test after arrival: All travelers will be tested on arrival.
COVID test exemptions: Children under 6.
Do I have to quarantine after I arrive in Japan?
Quarantine requirements: 14 days

Quarantine testing: Day 10 PCR or antigen for fully vaccinated travelers to end quarantine early
Please note: Unvaccinated travelers arriving from certain areas may be required to stay in a government-designated location for the first 3-6 days of their quarantine period. Fully vaccinated travelers will be exempt from this quarantine measure.
How long does it take to process my Japan Health Declaration?
iVisa.com prepared three possible options to get your Japan Health Declaration. Don't forget the rules for entry to Japan COVID.
Standard Processing Time:

24 hours

-

USD 20.00

.
Rush Processing Time:

8 hours

-

USD 35.00

.
Super Rush Processing Time:

4 hours

-

USD 60.00

.
Apply right now for your document
Should I trust iVisa.com?
Of course! iVisa.com is a travel agency that will prepare your Japan Health Declaration while you can get ready for your trip. You won't have to spend hours filling out questionnaires, as we will take care of the paperwork. Besides, your information will be protected all the time, so there will be no leaks to third-parties. For those reasons, our customers recommend our services, as you can see here.
Apply right now for your document
I still have questions about the service; how can I contact you?
If you want more clarification about the guidelines for entry to Japan COVID, contact our customer service agents. They are available at any time so that you can solve your doubts.
Apply right now for your document
iVisa.com Recommends
Would you like to get to know one of the most important countries in the world? If so, we recommend visiting Japan, a country that can change your life if you travel there. Its culture, history, and art have greatly influenced the world, so you should visit and get to know the third-largest economy in the world.
Japan is a country located in Asia. Its physical geography has been vital in many historical aspects, and still is, because it is an archipelago that is made up of mountains that border the seas. For this very reason, it became a suitable place for the preservation of Asian culture after the influence of Europeans in the area.
If you want to know the most traditional places in Japan and taste its typical food, we recommend you to visit Kyoto. Here you will find temples and buildings with the country's distinctive architecture and traditional restaurants that will make you enjoy the best moments of your life.
As you can see, Japan is a country waiting for your visit. It is for this very reason that you have to start preparing for your trip.