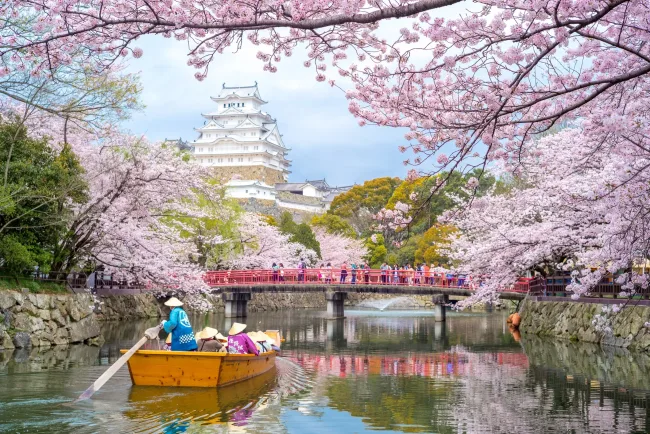 From ancient temples to futuristic skyscrapers, tradition and development go hand in hand in Japan. However, before they visit this unique country, Indian passport holders first have to apply for a Japan Tourist Visa. Find out how in this article!
The good news is that with iVisa, you get complete guidance on how to apply for your Japanese Visa.
Get a step-by-step PDF guide and access to a personal iVisa expert for support, to prepare all required documents and prepare for your embassy interview.
Keep reading for more info or apply now!
Japan Visa types and validity for Indian Citizens
There are various types of visas available for Indian citizens who wish to visit Japan. Here are some of the most common types of visas and their validity periods:
Tourist Visa: This visa is for those who plan to visit Japan for tourism purposes. The validity period of a tourist visa is usually up to 90 days after issued. We will focus mainly on this visa in this article.

Business Visa: This visa is for business purposes such as attending a conference, meeting with clients, or conducting market research. The validity period of a business visa can vary from 90 days to 5 years and it can be issued as a multiple entry visa.

Work Visa: This visa is for those who plan to work in Japan. The validity period of a work visa depends on the nature of the job and the employer.

Student Visa: This visa is for those who plan to study in Japan. The validity period of a student visa can vary depending on the duration of the course.

Permanent Resident Visa: This visa is for those who plan to reside in Japan permanently. The validity period of a permanent resident visa is indefinite.
Am I eligible to get a Japan Tourist Visa in India?
Yes, Indian citizens are eligible to apply for a Japan Tourist Visa. Find the iVisa application form here.
What is the Japan Tourist Visa for Indians?
The Japan Tourist Visa is the official document that Indian passport holders need to visit Japan for tourism purposes. This is a Single Entry visa, valid for stays up to 30 days Per Entry.
You still need to visit the Japan embassy or consulate to submit your documents and pay the visa fees. However, applying is quick and easy with iVisa. We'll give you a step-by-step guide and access to your personal iVisa Expert to answer all your questions!
Once it's approved, the Japan Tourist Visa will be placed in your passport and must be shown to immigration authorities upon arrival.
General rules for the Japan Visa for Indian citizens
This visa is only meant for tourist and recreational purposes. Therefore, there are certain things that you cannot do while in the country. It's essential to know the dos and don'ts of the Japan Visa:
You can enjoy tourist activities, either individually or with a registered tour.

You cannot participate in cultural, municipal, or sports exchanges.

You cannot work and receive payments from a Japanese company.

You cannot do business activities, such as liaisons, meetings, consultations, signing contracts, after-sales service, advertising, and market research.

You cannot travel to visit or stay with family and friends, including your spouse.
How to complete the Japan visa application form
If you apply with iVisa, filling out the visa application form is very straightforward. Just follow these three simple steps:
Step 1: Fill out iVisa's simplified form with your personal and travel details.

Step 2: With personal support and step-by-step instructions from your iVisa Expert you'll collect the required documentation.

Step 3: Submit the documents to the nearest Japanese embassy or consulate in your home country and pay the government fee.
As soon as your visa is approved, you can collect the Japan Visa at the embassy or consulate with your passport. Happy travels!
Japan Tourist Visa fees and processing time for Indian Citizens
Applying for this visa can take a long time if you do it alone, and it can be a confusing process. The Japan visa fees and processing time vary depending on nationality as well as which Japan embassy and consulate general you are dealing with.
You will find the processing costs during the application here. Indian nationals can expect to pay about US$42 in government fees at the embassy.
This is aside from the iVisa processing fee, which includes the following benefits:
100% Government-compliant: Our team of iVisa Experts will review all your information to ensure that it meets the government's requirements.

Unlimited access to your iVisa expert: We'll assign a personal iVisa Expert to guide you through the entire application process and answer any questions you may have.

Simplified form: Applying for a visa can be confusing and tedious, but we'll ensure to only ask relevant questions, making the application up to 50% shorter than usual. It's like filling out a short survey.

Fill out at your own pace: You can save your progress, make changes, and come back to it later whenever you need a break.

Step-by-Step guide: Applying with iVisa means you'll receive a PDF manual with all the tips you need to answer difficult sections, and a step-by-step guide to obtain your document without any hiccups.
Japan Visa requirements for Indians Citizens
To apply for this visa with iVisa, you will need certain documents. Take a look at the list below to see which ones you need:
Valid passport - Valid for at least 6 months from the moment of arrival in Japan.

Completed visa application form - iVisa offers a simplified form online.

Applicant passport photo - If you don't have one, use our handy digital photo service from the comfort of your own home.

Financial documents - Bank deposits or statements showing how much bank balance you have or any other evidence of assets.

Travel itinerary - Flight tickets, hotel confirmation, or any evidence of planned tourism activities in Japan.
Additional documents required for a Japan Tourist Visa
In addition to the documents mentioned, Indian citizens applying for a Japan tourist visa may be required to submit additional documents, depending on their individual circumstances.
Some of the common additional documents requested may include:
Cover letter - Explaining the purpose of the trip, the planned itinerary, and other relevant details.

Invitation letter - From a sponsor in Japan inviting the applicant to visit, explaining the purpose of the visit, and providing details of the sponsor's relationship with the applicant.

Employment letter - From the applicant's employer, stating the applicant's designation, length of employment, and leave approval.

Proof of enrollment - Indian students will need to provide proof of their current enrollment in an educational institution, such as a letter from their school or university confirming their enrollment and leave approval.

Medical information - From a medical institution for those seeking medical treatment.
Japan Tourist Visa requirements: Passport guidelines
To apply for your Japan Tourist Visa, your passport must be a valid Indian passport with at least 6 months validity remaining from the date of intended departure from Japan.
The passport must also have at least one blank page for the visa sticker. It is important to note that the passport must be original and not a photocopy or a temporary passport.
Additionally, the passport should not be damaged or torn in any way, as this may result in the application being rejected. If the passport has been damaged or has less than 6 months validity remaining, the applicant will need to obtain a new passport before applying for a Japan tourist visa.
It is recommended to ensure that the passport has sufficient validity and pages before making any travel plans or visa applications.
Japan Tourist Visa requirements: Photo guidelines
When applying for a Japan Tourist Visa, Indian citizens are required to submit one passport-size photo that meets specific requirements. The photo should:
Be taken within the last 6 months.

Be in color and printed on high-quality photo paper.

Be clear and in focus, with no shadows or reflections.

Have a white background.

Show the applicant's full face, with both ears visible.

Show the applicant's natural facial expression, with both eyes open.

Not be digitally altered or enhanced in any way.

Measure 45mm x 45mm in size.
It is important to ensure that the photo meets these requirements, as a photo that does not meet the specifications may result in visa refusal.
You can count on the iVisa Digital Photo Service to get updated and government compliant photos for your application from the comfort of your home!
Extending Your Japan Tourist Visa
If you're already in Japan on a tourist visa and want to extend your stay, it's possible to do so for an additional 90 days. However, you will need to provide evidence of the purpose and duration of your stay to the immigration office.
Indian nationals who want to extend their Japan tourist visa will need to submit an application for a visa extension to the nearest immigration office in Japan.
The application will require the submission of required documents again and payment of the visa extension fee. It's important to note that the decision to grant a visa extension is not guaranteed.
My Japan Tourist Visa in India was denied. What should I do?
If your Japan Tourist Visa application in India was denied, there are several steps you can take:
Find out the reason for the denial: The Japanese embassy or consulate where you applied for the visa should provide you with a reason for the denial. This may be due to insufficient documentation, a criminal record, or other reasons.

Consider reapplying: If the reason for the denial is due to insufficient documentation or a minor issue, you may consider reapplying with iVisa with the required documents or correcting the issue. However, if the reason for the denial is a major issue, such as a criminal record, reapplying may not be possible.

Review your travel plans: If you are unable to reapply for a visa, or if you do not want to reapply, you may need to review your travel plans and consider an alternative destination.

Seek assistance: If you are unsure of what to do next, or if you believe that the denial was unjustified, contact our customer service team or your iVisa Expert who will help you navigate your next steps.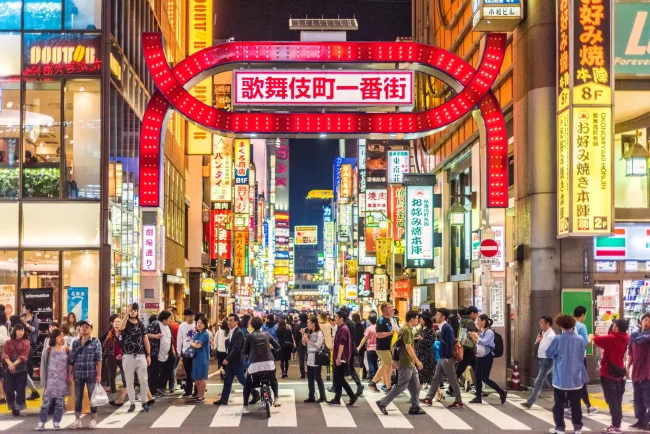 Travel restrictions entering Japan from India
COVID-19 impacted tourism worldwide, and Japan took some precautions, introducing restrictions for travelers. However, in this case, Japan's health authorities have already abandoned many of the measures.
If you travel from a country where the COVID-19 variant of Omicron is dominant, you will no longer need to test on arrival. Self-quarantine in Japan is also not necessary.
However, all arriving passengers must still provide a valid COVID-19 vaccination certificate with evidence of three completed doses from vaccines approved by the World Health Organization.
Alternatively, you can show a certificate of a negative COVID-19 PCR test taken 72 hours before your date of arrival in Japan.
What to expect when I land in Japan as an Indian citizen?
When you arrive in Japan, you will need to go through an immigration checkpoint where officers will verify your documents and validate your visa. It's important to have all the required documents ready to present, including:
Passport: You will need a valid passport with at least six months of validity remaining.

Japan Visa: Make sure you have the appropriate visa type for your visit.

Return flight ticket: You will need to show proof of a return flight ticket or onward travel arrangements.

Itinerary: You may be asked to provide an itinerary showing the purpose and duration of your stay in Japan.

Proof of financial stability: You may also need to provide proof of financial stability, such as bank statements or a letter of sponsorship.

Travel insurance: Japan requires Indian visitors to have travel insurance that covers medical, personal liability, and repatriation costs for the duration of their stay in Japan.
Once you have presented all the required documents and have been cleared by the immigration officers, you can proceed to the next checkpoints and begin your trip in Japan!
Where can I find more information about the Japan Tourist Visa?
If you have questions about the services of iVisa or traveling to Japan as a tourist, please contact our customer service team or write to [email protected]. You can contact them 24 hours a day, 7 days a week!