Citizens coming from Turkey, Ukraine, or Russia wishing to visit Mexico for tourism will need to apply for a Mexico Electronic Authorization. The only exception is if the citizen already has a visa from the US, UK, Canada, Japan, The Schengen Area or Mexico.
The Mexico Electronic Authorization is a mandatory document that will need to be presented at the border when arriving. It can be easily obtained through iVisa.com by filling out a simple form and updating the required documents that you'll probably already have at home. This way, you'll save yourself from encountering that the Mexico Electronic Authorization is not working.
We have gathered common mistakes in the application process and added their potential solution when the Mexico Electronic Authorization is not working.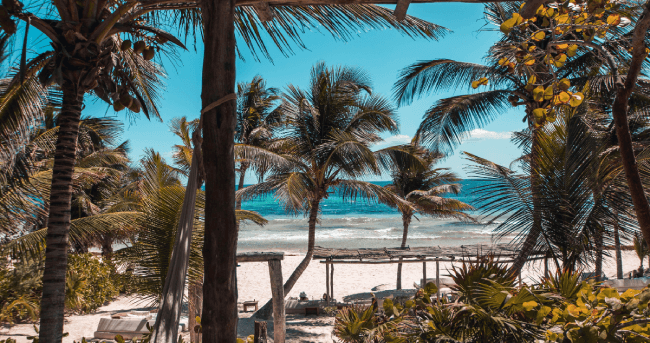 Mexico Electronic Authorization Common Errors and FAQs
The form is not working.
If you find yourself that you completed all your details but nothing happens when you click submit then you probably have your web browser's pop-ups blocked. This is a common mistake and causes users to find that the Mexico Electronic Authorization is not working.
It's a pretty easy problem to solve; you just need to click on the lock on the left side of your address bar and open 'permissions for this site.' There you'll find that the default setting for your pop-ups is set on the block. Next, click on the drop-down menu and hit 'Allow'. After that, refresh the site, and you're done!
The problem when Mexico Electronic Authorization is not working is that once you refresh the site, you lose all the information you already entered. So now you have to start over. Of course, if you prefer to do it quick and easy, in 10 minutes or less, check our product page to apply with us.
I entered the wrong ID name or number.
If your name or ID number in the form doesn't match exactly as you have it on your ID, you could risk having your Mexico Electronic Authorization rejected.
Government officials are very strict when it comes to personal information given in the forms. That's why you always need to carefully check all the information entered. If you want to be extra careful, get a friend or family member to check it as well, as the match needs to be exact.
If you need an additional set of eyes, one of our experts will be happy to help you. You can contact them at any time directly on our website. When Mexico Electronic Authorization is not working, iVisa.com's support agents are there to help.
Not printing the Mexico Electronic Authorization.
Let's say that even though sometimes Mexico Electronic Authorization is not working, you manage to complete your application, and everything works out perfectly.
But the day of the trip comes, and you find yourself without the printed Mexico Electronic Authorization. Well, you're probably not the only one, as it is a common issue.
In most airports, you can find a place to print, go to the information office, and they'll be able to point you in the right direction.
How can I apply for the Mexico Electronic Authorization with iVisa.com?
The process is actually pretty straightforward and can be done from the comfort of your home. You just need to complete the form with your personal information and pay for the service. Once we receive your application, we will check that all the details are correct and send it to the authorities for proper processing.
If there are any inconsistencies with your information, we will contact you before sending your application. This way we can avoid any delays.
Don't worry if the Mexico Electronic Authorization is not working. We will take care of the whole process for you.
iVisa.com Recommends
Candy skulls. Skeletons in fancy dresses. Marzipan coffins.
These are just a few of the festive elements that make up Mexico's holiday of the dead, otherwise known as Día de Muertos.
Literally meaning "Day of the Dead," Día de Muertos is a traditional celebration that takes place each year on November 1st and 2nd. It's done to honor departed friends and family members. The festivities are held in homes and cemeteries alike. Families place meals and offerings at the gravesites of their loved ones to commune with them one more time.
Día de Muertos takes place from the night of 1 Nov through the next day, but Mexicans stretch the event to cover a whole week of celebration. Parades centering around the holiday's most famous skeleton character – a representation of Death herself called La Calavera Catrina – are particularly popular in Mexico City, where the colorful Grand Procession of the Catrinas starts in the Zocálo and travels all through the capital's streets.