Are you planning a business trip to Sri Lanka and need to get your visa in the shortest amount of time possible? The good news is that the Sri Lanka Business ETA is easy and quick to get.
iVisa is here to help you through the visa application process. Using our services means that you'll be able to apply for your travel document in as little as 30 minutes, and iVisa is here to help you every step of the way.
Check below for the Sri Lanka business visa requirements, how to fill in the application form, visa fees, and everything else business travelers need to know to enter Sri Lanka hassle-free.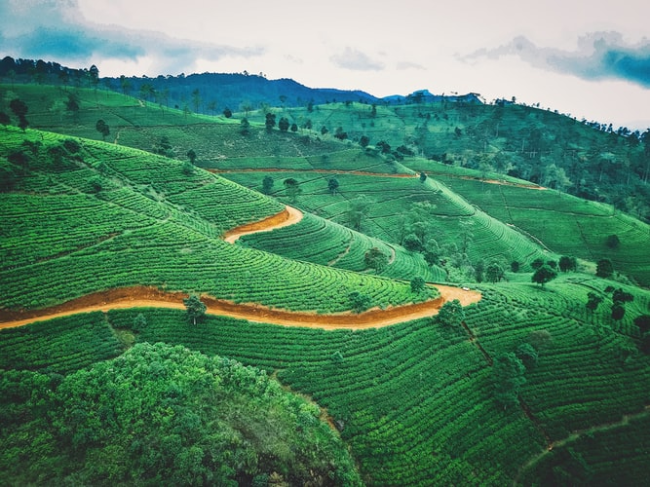 WHAT SHOULD I KNOW ABOUT THE SRI LANKAN ETA?
The Sri Lanka business visa ETA is an electronic travel authorization made for foreign nationals on short-term visits with business purposes in the country. It's designed for people traveling for activities such as short-term training programs or business meetings.
The system is electronic, which is why you can quickly obtain it through a visa application online. The process is virtual, meaning there is no need for a visa interview in the embassy or consulate.
The Sri Lanka Business ETA was launched in 2012 by the Department of Immigration and Emigration of Sri Lanka. Since then, it has been possible to get it through visa services such as the one iVisa offers.
The reality is that getting a Sri Lanka Business visa online has never been easier. iVisa handles all the bureaucracy so that you don't have to. The document is valid for 90 days after issued and grants Double Entry. You can stay in Sri Lanka for up to 30 days in Total per entry.
Be aware that this Sri Lanka visa is for business purposes only. The traveler needs a tourist visa to visit Sri Lanka for tourism.
Check below to see all of the required documents, the steps to fill out the visa application form, and the visa fee.
VISITING SRI LANKA: DOCUMENT REQUIREMENTS
The ETA application requires some documents, like any Sri Lanka visa. But there's no need to worry. One of the best things about iVisa's services is it doesn't require much effort on your part to start the process.
You only need to provide your information, upload the documents, and wait for the official visa to arrive in your email. Below, you will find a list of everything necessary for the Sri Lanka business visa application:
Valid passport – to obtain a Sri Lanka Business ETA, all applicants must have a passport that is valid for at least six months from the date of arrival in Sri Lanka.
Copy of your passport's information page – making a copy is easy, and you should be able to scan your passport in just a few seconds.
Valid email address – iVisa will send you the ETA via email in PDF format, which is why you must provide a valid email address.
Means of payment – During the application process, you will be required to pay for the visa services. iVisa accepts credit or debit cards.
ETA APPLICATION FORM: HOW CAN I GET A SRI LANKA ETA?
You can apply for the Sri Lanka visa on your own by using official Sri Lankan websites, but this can be a bit complicated. These websites tend to have crowded servers and long forms.
You could also get this document by going to the embassy, but this requires more effort and time. We recommend our online application form as it's one of the easiest ways of getting the ETA.
You only have to spend less than 15 minutes doing the following:
First, fill in the questionnaire on the iVisa application page with the required information. Choose your processing option in the same form.
Second, double-check the information to make sure that it's correct before paying for the document.
Third, attach the required documents to the form to send it. You can only send the form once you finish this step.
You will receive your visa via email once it has been approved.
SRI LANKA VISA: WHAT ARE THE SRI LANKA BUSINESS VISA FEES?
The Sri Lanka Business visa fees depend on two aspects. The first one is the processing time option you select. You have to choose one of them while applying. Here are your options:
Standard processing: This option ensures that your application is processed within

5 days

. As for the fee, if you opt for the Standard processing, you'll be charged

USD $86.99

.
Rush processing: Your ETA will be in your e-mail inbox within just

3 days

. This option costs

USD $128.99

.
Super Rush processing: If you need your Sri Lanka ETA as fast as possible, this is the option for you. The Super Rush processing ensures that your application is processed within

24 hours

. This fee is slightly higher at

USD $178.99

.
CAN I APPLY FOR THE SRI LANKA ETA ANYWHERE?
You can apply for the Sri Lanka ETA anywhere if you do it online. You can do it from the comfort of your home or anywhere you like while planning your trip.
IS IT SAFE TO APPLY FOR THIS DOCUMENT?
If you apply for your document with iVisa, you can be sure that it will be safe as we won't put your details at risk at any time. We provide a reliable service that processes your document quite fast.
Thousands of travelers have used our online forms with excellent results.
I STILL HAVE QUESTIONS ABOUT THIS DOCUMENT. WHERE DO I FIND MORE INFO?
You might have more questions about the Sri Lanka Business visa, and we're ready to help you with that. Simply contact us to receive personal assistance.
With iVisa, you will experience one of the most straightforward Sri Lanka visa application processes you will ever go through. Leave the hard work to us and plan your trip to Sri Lanka relaxed.